When to Expect Apple's Rumored October Event Based on Prior Years
With last month's iPhone XS, iPhone XS Max, and Apple Watch Series 4 event in the rearview mirror, we can now turn our attention to Apple's roadmap for the remainder of the 2018 calendar year. If rumors are any indication, we'll likely be headed back to Cupertino this month for an October event.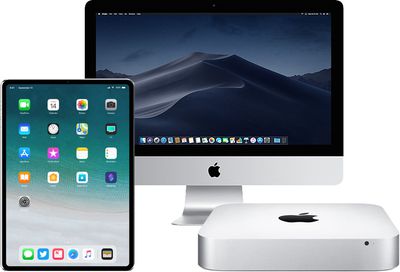 Apple has yet to announce any October event, to be clear, but it's always fun to speculate about possible dates based on years prior. Apple has hosted an October event in six of the past eight years, with 2015 and 2017 the exceptions.
All but one of the October events have focused on the Mac, iPad, or both. The sole exception is the October 4, 2011 event, when Apple introduced the iPhone 4S with Siri. Apple didn't host a September event in 2011, however, so the October 4 keynote can be viewed as a bit-late iPhone event that year.


2011 aside, October events have always fallen in the second half of the month, between October 16 and October 27. This year, there's a good chance that any potential event would take place in the latter half of the month as well.
A big reason is that Google is hosting an event next Tuesday, October 9 in New York City, where it is expected to unveil its Pixel 3 smartphones. Apple typically hosts events on Tuesday, Wednesday, or Thursday, but all of those days next week would be in close proximity to Google's event.
Apple certainly doesn't need to play friendly with Google's event, but it probably wouldn't want to wreak travel havoc on the media, who would be forced to fly from New York to Cupertino, some 3,000 miles away, on a tight schedule.
So, in all likelihood, we're looking at an event in the second or third full week of October, making the following dates possible:
Tuesday, October 16 or Tuesday, October 23

Wednesday, October 17 or Wednesday, October 24

Thursday, October 18 or Thursday, October 25
Apple typically invites the media to its October events seven or eight days beforehand, so invites could go out as early as next Tuesday.
It'll be interesting to see how the iPhone XR plays into the event. Apple already unveiled the colorful smartphone at its September event, but pre-orders don't begin until Friday, October 19, followed by in-store availability on Friday, October 26.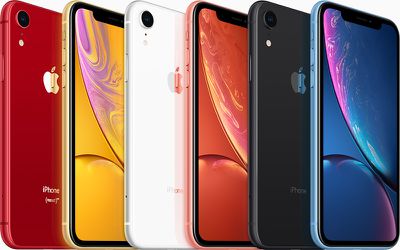 iPhone XR
One possibility is that Apple will host its event on Tuesday, October 16, and recap some of the iPhone XR's features to rejuvenate hype ahead of pre-orders on Friday, October 19. Other new iPad Pro and Mac products announced could also be made available to pre-order and/or launch in stores that Friday.
But with many other products expected to be announced — more on that below — it's uncertain if Apple would do that or have time to fit in the iPhone XR whatsoever. In that case, Apple could hold its event on Tuesday, October 23, but either way, new iPads and Macs could steal some of the iPhone XR's thunder.
In any case, the October event is expected to mark the introduction of redesigned iPad Pro models with Face ID and slimmer display bezels. A range of new Macs are also expected, including an entry-level MacBook or MacBook Air of some kind, and refreshed iMac and Mac mini models.
Of course, Apple could choose to announce many of these products with press releases, but redesigned iPad Pro models, a long-awaited Mac mini refresh, and updates to other product lines seem like announcements worthy of some stage time.
There are a number of wild cards for the October event as well. For instance, Apple said its AirPower charging mat would be released in 2018, before removing all but one reference to it on its website last month. Apple hasn't commented on the AirPower since, but perhaps it's still coming, and maybe in October if so.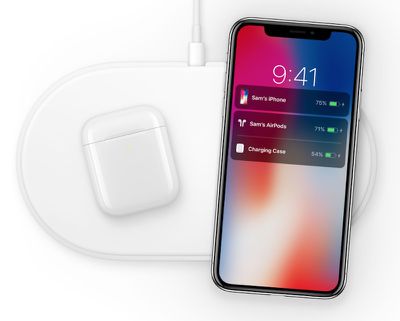 AirPower with optional AirPods wireless charging case
If the AirPower finally launches, there's a good chance it would be accompanied by a new pair of AirPods with an optional wireless charging case, as Apple showed off last year. And while less likely, we can't rule out a
lower-priced HomePod
or an updated Apple Pencil sharing some stage time later this month.
MacRumors will have more details on what to expect closer to the event, should one take place, along with our usual live coverage of any announcements.
Update: Apple CEO Tim Cook will be in Brussels on Wednesday, October 24, likely ruling out an event that week. As noted by VentureBeat's Jeremy Horwitz, another option is Tuesday, October 30, which would avoid interfering with the iPhone XR launch and fall two days before Apple's Q4 earnings.