One week after Comcast officially bowed out of the bidding war for 21st Century Fox's entertainment assets by ceding to Disney, shareholders of both Fox and Disney have today approved Disney's $71.3 billion acquisition offer for Fox (via The Wall Street Journal).
At two separate gatherings this morning in Manhattan, both company's shareholders were said to have "voiced their support" for the acquisition in brief meetings that lasted less than 15 minutes.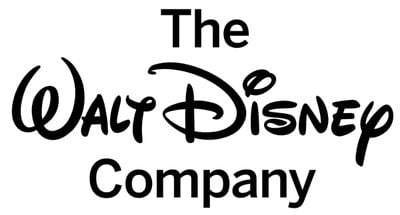 There are still a few hurdles before Disney officially acquires 21st Century Fox's entertainment assets, mostly related to approval from overseas entities. Specifically, Disney is waiting for the European Union and China to grant approval for the acquisition, as well as "more than a dozen" other international territories.
Still, with the United States Justice Department approving the acquisition last month (with one condition for Disney) and now the shareholders voting to approve, it's believed Disney's acquisition of Fox will be done by early 2019.
News of Disney's interest in Fox dates back to last December when Disney initially announced its bid to acquire Fox for $52.4 billion in stock. Comcast entered with its own $65 million cash offer for Fox's assets, leading to Disney's increased $71.3 billion cash and stock bid in June. At the time that it bowed out of the running for Fox, Comcast CEO Brian L. Roberts congratulated Disney and its CEO Bob Iger and commended the Murdoch family and Fox "for creating such a desirable and respected company."
Disney's plans for Fox line up with its intent to launch a streaming service in late 2019, showcasing a lineup of content from Walt Disney Animation Studios, Marvel, Pixar, Star Wars, and likely a back catalog of films and TV shows owned by Fox, further enticing customers to sign up. Under the agreement Disney will acquire Fox assets including Twentieth Century Fox Film and Television Studios, Fox-related cable and international TV businesses, Fox's 30 percent stake in Hulu, the film rights to the X-Men and Avatar franchises, and more.
Disney has already launched its first streaming service in the form of ESPN+ this past spring, granting subscribers access to live sports, original shows and films, studio programs, and an on-demand library of content. Ahead of the debut of its main streaming service a little of a year from now, Disney has warned Netflix users that it will begin removing its TV shows and films from Netflix before its own platform launches.
New Disney-owned movies have still appeared on Netflix at a decent rate this year -- including Star Wars: The Last Jedi, Coco, and Thor: Ragnarok -- but a few have begun to disappear, including the impending removal of Pixar's Finding Dory in August.
A Disney streaming service filled with Fox content will be a direct competitor to Apple's upcoming streaming service, also believed to see a launch at some point in 2019. Apple's partners in the original TV content space include Oprah Winfrey, M. Night Shyamalan, J.J. Abrams, Kumail Nanjiani, and more.