After months of scrutiny in an ongoing antitrust case, the United States Department of Justice today granted The Walt Disney Company approval to acquire 21st Century Fox's entertainment assets for $71.3 billion, on one new condition: Disney must divest 22 regional sports networks owned by Fox to an "acceptable" buyer. Removing these networks from the acquisition "would resolve the competitive harm" that has been previously raised in the antitrust lawsuit, the Department said.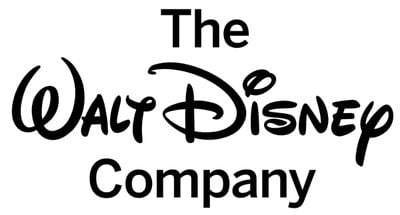 If Disney did acquire Fox and the 22 regional sports networks, the original complaint argued that the proposed acquisition would "likely result" in multichannel video programming distributors paying higher prices for cable sports programming in the designated markets. This would also inflate television subscription prices in the process, the Department pointed out.
Now, Disney has agreed to sell the 22 networks to a buyer that the Justice Department deems "acceptable," rather than continue the ongoing merger investigation. After the acquisition closes, Disney will have 90 days in which to sell all of the designated networks to the buyer, otherwise the court will appoint a trustee to force the sale.
This will ensure a competitive market remains in place in each region, Assistant Attorney General Makan Delrahim explained.

"American consumers have benefitted from head-to-head competition between Disney and Fox's cable sports programming that ultimately has prevented cable television subscription prices from rising even higher," said Assistant Attorney General Makan Delrahim of the Justice Department's Antitrust Division. "Today's settlement will ensure that sports programming competition is preserved in the local markets where Disney and Fox compete for cable and satellite distribution."
The specific regional sports networks in question include the following:

(i) Fox Sports Arizona, (ii) Fox Sports Carolinas, (iii) Fox Sports Detroit, (iv) Fox Sports Florida, (v) Fox Sports Indiana, (vi) Fox Sports Kansas City, (vii) Fox Sports Midwest, (viii) Fox Sports New Orleans, (ix) Fox Sports North, (x) Fox Sports Ohio, (xi) SportsTime Ohio, (xii) Fox Sports Oklahoma, (xiii) Fox Sports San Diego, (xiv) Fox Sports South, (xv) Fox Sports Southeast, (xvi) Fox Sports Southwest, (xvii) Fox Sports Sun, (xviii) Fox Sports Tennessee, (xix) Fox Sports West, (xx) Prime Ticket, (xxi) Fox Sports Wisconsin, and (xxii) the YES Network.
Disney is now believed to have surpassed the last major hurdle in the deal and should be nearing the end of the acquisition process, although regulatory approvals from other countries are still required. Competitive offers could also still appear, potentially from Comcast, although Fox has remained vocal about its preference for Disney to win its entertainment assets.
As outlined in the original announcement last December, these assets include Twentieth Century Fox Film and Television Studios and Fox-related cable and international TV businesses. Movie assets that would become Disney-owned include Avatar, X-Men, Fantastic Four, and Deadpool, and TV shows include The Simpsons, This Is Us, and The Americans. Disney would also get Fox's 30 percent stake in Hulu and become a majority owner of the streaming service.