New Evidence in iOS 12 of Apple's Upcoming iPad With Face ID
Steven Troughton-Smith today shared new evidence in iOS 12 that Apple is close to launching an iPad with Face ID.
The well-known developer discovered an iPad-ready implementation of AvatarKit, the software framework that Apple's Animoji feature relies on.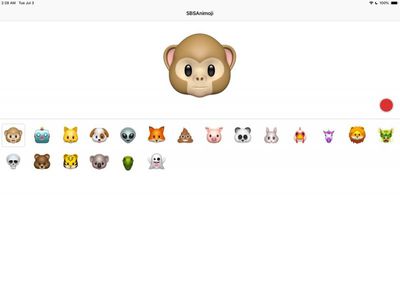 New in iOS 12: AvatarKit comes to iPad. Still requires a TrueDepth camera to do face tracking, though, i.e. an iPad with Face ID pic.twitter.com/9TvP2vsP6X — Steve Troughton-Smith (@stroughtonsmith) July 3, 2018
Previously, only the iPhone X firmware has included the AvatarKit framework, which requires a TrueDepth camera to perform real-time face tracking, so the fact that Apple has included it in the iOS 12 beta offers another indication that an iPad with similar hardware is just around the corner.
The first hints in iOS 12 that Apple is readying a new-look tablet came in the form of tweaked iPad gestures that are similar to gestures on the iPhone X. These point to next-generation tablets with a notch-style layout with a TrueDepth Camera System and no Home button.
Indeed, rumors suggest Apple is working on a new high-end iPad Pro for release this year that will adopt many of the design elements that the company introduced with the iPhone X.
The device is said to feature slimmer edges, a faster processor, a custom Apple-built GPU, and the all-important TrueDepth camera with support for Face ID facial authentication.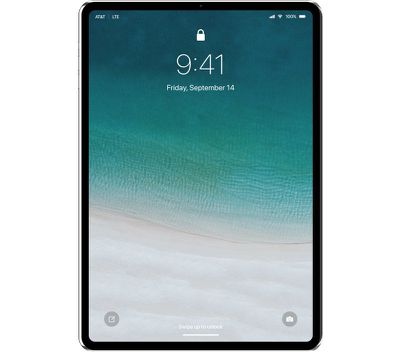 Taiwanese site
Economic Daily News
has suggested Apple will introduce an iPad Pro with a display that measures in at approximately 11 inches, which is in line with reports suggesting the device could have slimmer bezels.
The thinking behind this is that a new iPad Pro could include the larger screen size without increasing the physical dimensions of the tablet.
According to Bloomberg, Apple is said to be aiming to introduce the new iPad "a little more than a year" after the last iPad Pro update, suggesting it will see a launch sometime around September of 2018.
TF International Securities analyst Ming-Chi Kuo claims the iPad Pro will be released sometime in the third quarter of 2018, which also indicates a September launch.