Apple Developing Redesigned 2018 iPad With Face ID, Slimmer Bezels and No Home Button
Apple is working on a new high-end 2018 iPad that will adopt many of the design elements from the revamped iPhone X, reports Bloomberg. The new tablet device, which is likely to be a "Pro" model, will reportedly do away with the Home button.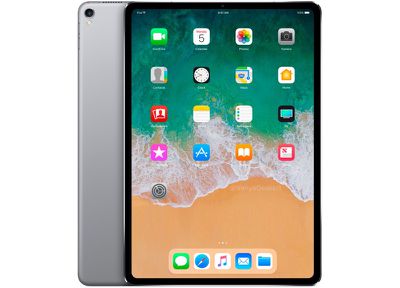 It will feature slimmer edges, a faster processor, a custom Apple-built GPU, and built-in support for Face ID, allowing it to be unlocked with a facial scan much like the iPhone X. With Face ID, there's no need for a Touch ID Home button.
By removing the home button, Apple plans to noticeably reduce the size of the edges on the top and bottom of the device for the first time since its introduction in 2010, bringing the design closer to that of the recently released flagship iPhone X. The new version will mark the first revamped look for the iPad since the first iPad Pro debuted in 2015.
While the new 2018 iPad is said to be adopting many iPhone X features, Bloomberg's sources do not believe it will feature an OLED display. Instead, it will continue to use an LCD, likely because Apple suppliers are still working on ramping up OLED production. Samsung continues to be the only display maker capable of producing OLED displays suitable for an iPad, but technical and financial constraints will prevent Apple from adopting OLED at this time.


A new version of its Apple Pencil and new "software tools" for using the stylus are also said to be in development alongside the new iPad model.
According to Bloomberg, the revamped iPad is expected to be released "a little more than a year" after the prior iPad Pro update, suggesting it could see a launch sometime around September. Apple refreshed its iPad Pro lineup in June of 2017 at the Worldwide Developers Conference.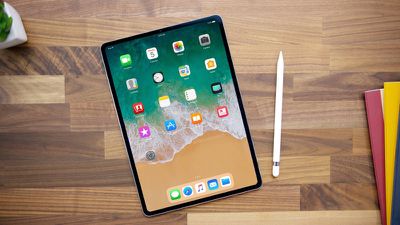 Today's rumor is in line with prior reports from reliable KGI Securities analyst Ming-Chi Kuo, who previously said he believes iPad Pro models set to be released in 2018 will come equipped with a TrueDepth Camera and support for Face ID.