Apple may choose to use modems manufactured by MediaTek instead of modems from Intel in future iPhones, according to an investor's note from Northland analyst Gus Richard that was shared by Bloomberg.
Little detail was included in the note, but Richard believes Apple could be planning to shift its modem business away from Intel. The accuracy of that prediction is questionable, however, and there's no clear timeline on when Apple might be planning to make the shift. Presumably this would impact 2019 iPhones, as deals for 2018 iPhones are established.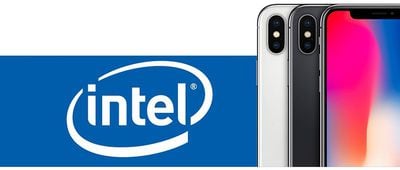 For many years, Apple relied solely on Qualcomm chips, but added Intel as a manufacturer a couple years ago. Current iPhones use LTE chips from both Qualcomm and Intel, but Apple is embroiled in a lawsuit with Qualcomm and is rumored to be aiming to ditch Qualcomm chips, too.
Given the sheer number of iPhones Apple produces each year, it's not clear if Apple could rely on MediaTek as sole supplier for its LTE chips, so the conflicting rumors of Apple cutting ties with both Intel and Qualcomm are somewhat confusing.
Apple is developing its own modem chips to reduce its reliance on both Intel and Qualcomm, but it will need to continue to use third-party chips until its in-house solution is ready to be deployed in iOS devices.
Current rumors suggest Intel will supply approximately 70 percent of LTE chips set to be used in the 2018 lineup, with the rest of the chips continuing to come from Qualcomm.
Apple is also moving away from Intel chips in its Mac lineup, with rumors suggesting the company is developing its own custom Mac chips that could be deployed as early as 2020.