Apple has confirmed that its new retail location at the open air University Village mall in Seattle will open to the public at 9:30 a.m. local time on Saturday, June 30. Apple University Village will replace the current Apple retail store in University Village, which it has occupied since 2003.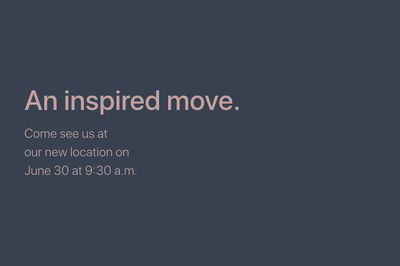 The new location is a standalone structure and will include all of the highlights and amenities of Apple's current crop of next-generation retail stores. Reports from GeekWire indicate the store takes up about 14,000 square feet of a former parking lot that measures 23,000 square feet. Of that amount, 8,000 square feet will be dedicated to a sales floor and sit-down areas for Today at Apple sessions.

Photo of Apple University Village taken by Nat Levy via GeekWire
On the same day, Apple has also
announced
its location in Palo Alto, California will see a grand reopening at 10:00 a.m. local time this Saturday. This location originally closed for renovations just over a month ago on May 13.
In an interview at Cannes Lions last week, Apple senior vice president of retail Angela Ahrendts said that "retail isn't going away" or "dying," but it will have to "evolve" as time passes. In its own efforts to evolve retail, Ahrendts mentioned that Apple tries to "humanize technology" with next-generation layouts that emphasize communal gathering and encourage interactivity during Today at Apple sessions.