Apple Plans English-Language Adaptation of French Show 'Calls'
In the latest piece of news surrounding Apple's original television content plans, the company has given a series order to an adaptation of the French series "Calls," which aired in France beginning in 2017 (via Variety).
Created by Timothée Hochet, "Calls" is described as a short-form series that tells stories via snippets of audio taken from real-life situations, as well as through the use of minimal visuals. The show's IMDb and official Facebook pages suggest that many of the episodes lean towards the horror/mystery genre as well.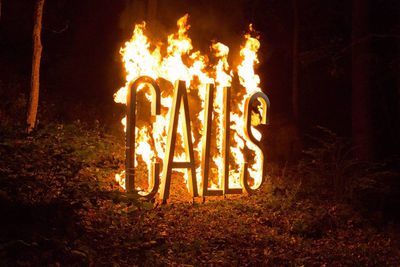 It's believed that the company will keep this format alive in the transition, but the content of the episodes remains unclear. Reports have suggested that Apple intends for most of its shows to eschew mature content in favor of a stable of shows that the entire family can watch -- a decision that
led to Bryan Fuller leaving as showrunner
on Apple's other series with horror elements, "Amazing Stories."
For "Calls," Apple has also acquired the rights to the first season of the French original, suggesting that the company also plans to offer the season as a streaming option on its upcoming service. The amount of episodes and cast members have not yet been revealed for the American version of "Calls."
It's been a busy month for news surrounding Apple's TV content plans, as in the past few days alone reports broke about the company officially ordering Kumail Nanjiani and Emily V. Gordon's "Little America" to series, giving a straight-to-series order for a drama about child journalist Hilde Lysiak, partnering with Sesame Workshop on multiple kid TV shows, and even revealing a multi-year production partnership with Oprah Winfrey. Despite the ramp up of show announcements, Apple has yet to explain how users will watch its new TV shows, which are expected to appear sometime before March 2019.