Valve Removes Game Purchasing Option From Steam Link in Hopes of App Store Approval
A few weeks after Apple rejected Valve's planned Steam Link app due to App Store review guideline violations related to in-app purchases, among other things, the company has made a key change to the app in hopes of getting it approved.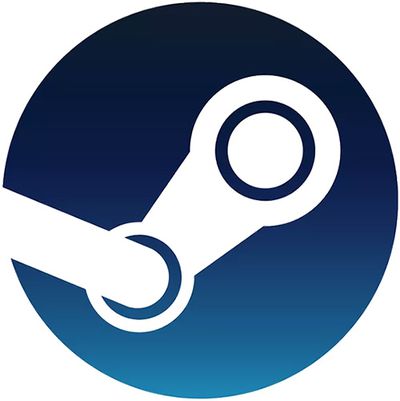 Namely, in the latest beta version of Steam Link on TestFlight, Valve has removed the option to purchase games within the app. Instead, the app now informs users that games are available to purchase on a PC, or Mac, according to Eli Hodapp, editor-in-chief of MacRumors sister website TouchArcade.
Moments ago, Valve pushed out an updated version of the Steam Link app to TestFlight testers which […] removed the ability to buy anything through the actual app itself. When you connect to your PC via the Steam Link app and browse the store, the button you used to be able to push to buy things has been changed to say "Available to purchase from your PC."
Shortly after Steam Link was rejected, Apple's marketing chief Phil Schiller explained that it had "discussed these issues with Valve" and would "continue to work with them to help bring the Steam experience to iOS and Apple TV in a way that complies with the store's guidelines," in an email shared by MacStories.

Steam Link app now says games are available to purchase on PC
Steam Link, unveiled
early last month
, will allow users to stream Steam games to an iPhone, iPad, or Apple TV from a Mac or PC via a 5GHz Wi-Fi network or a wired Ethernet connection. The app, originally set to launch May 21, will include support for both the Steam Controller and Made for iPhone controllers.
In his hands-on last month, Hodapp said the app works so well that "it feels like there's some kind of actual wizardry powering it all."
If you're the kind of person who is always hungry for "real" PC-like game experiences on your Apple device, but have been dismayed by the amount of junk on the App Store, you can basically delete everything else but the Steam Link app. I'm still dumbfounded by Apple apparently allowing this on their platform, as I could see a very real situation where many people just straight up stop buying things from the App Store and exclusively purchase Steam games through Valve instead.
Valve hasn't specified when it will resubmit Steam Link to Apple for reconsideration, and it remains to be seen if the change will satisfy Apple's guidelines, but it sounds like the app is one step closer to being released on the App Store.