Apple's Phil Schiller Explains Why Valve's Steam Link App Was Rejected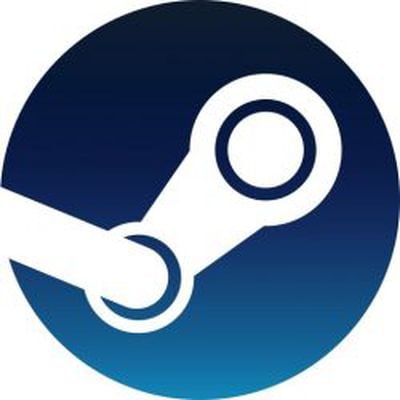 Apple recently made the decision to reject Valve's Steam Link app after initially approving it, leading to many unhappy Steam customers who had been looking forward to the feature.
Apple has been silent on the issue despite several requests for comment, but today, Apple marketing chief Phil Schiller explained the reason behind the rejection to a MacStories reader and other Apple customers on Reddit who emailed to ask Apple to reconsider. In the email, Schiller says the Valve app violates a number of guidelines and that Apple is working with the Valve team to rectify the issue.
We care deeply about bringing great games to all of our users on the App Store. We would love for Valve's games and services to be on iOS and AppleTV. Unfortunately, the review team found that Valve's Steam iOS app, as currently submitted, violates a number of guidelines around user generated content, in-app purchases, content codes, etc.

We've discussed these issues with Valve and will continue to work with them to help bring the Steam experience to iOS and AppleTV in a way that complies with the store's guidelines. We put great effort into creating an App Store that provides the very best experience for everyone.

We have clear guidelines that all developers must follow in order to ensure the App Store is a safe place for all users and a fair opportunity for all developers.
The Steam Link app is designed to allow Steam users to play their Steam games on an iPhone, iPad, or Apple TV using either a 5GHz WiFi network or a wired Ethernet connection to a host PC or Mac. As our sister site TouchArcade said in a review of the app, it allows for "real" PC-like game experiences on Apple devices.
"I could see a very real situation where many people just straight up stop buying things from the App Store and exclusively purchase Steam games through Valve instead," wrote TouchArcade editor-in-chief Eli Hodapp.
As MacStories points out, we don't know the specifics of the guidelines the Steam Link app violates, but Apple has strict rules for features like filters for objectionable content, in-app purchases, loot boxes, and more. Steam Link, as a remote access app, does allow customers to purchase Steam games without standard in-app purchase methods, which is likely to be one of Apple's main qualms.
Valve first announced the Steam Link app on May 9 after initial approval from Apple, but Apple later said the preliminary approval had been a mistake and told Valve the app was not eligible for release due to "business conflicts." Valve's statement:
On Monday, May 7th, Apple approved the Steam Link app for release. On Weds, May 9th, Valve released news of the app. The following morning, Apple revoked its approval citing business conflicts with app guidelines that had allegedly not been realized by the original review team.

Valve appealed, explaining the Steam Link app simply functions as a LAN-based remote desktop similar to numerous remote desktop applications already available on the App Store. Ultimately, that appeal was denied leaving the Steam Link app for iOS blocked from release. The team here spent many hours on this project and the approval process, so we're clearly disappointed. But we hope Apple will reconsider in the future.
Valve has not commented on what features might need to be tweaked or removed to earn Apple's approval, and it is not clear when we might see a modified version of the Steam Link app available for sale if Valve is able or willing to make the necessary changes to the Steam Link experience.