Next week, Valve is
launching
a
"Steam Link" app for iOS and tvOS
, allowing users in the Apple ecosystem to play Steam games streamed from a host Mac/PC (using either a 5GHz network or a wired Ethernet connection) onto an iPhone, iPad, or Apple TV. In advance of the app's launch, our sister site
TouchArcade
got the chance to
go hands-on with Steam Link
and came away entirely impressed by the quality of gaming that can come out of Valve's app.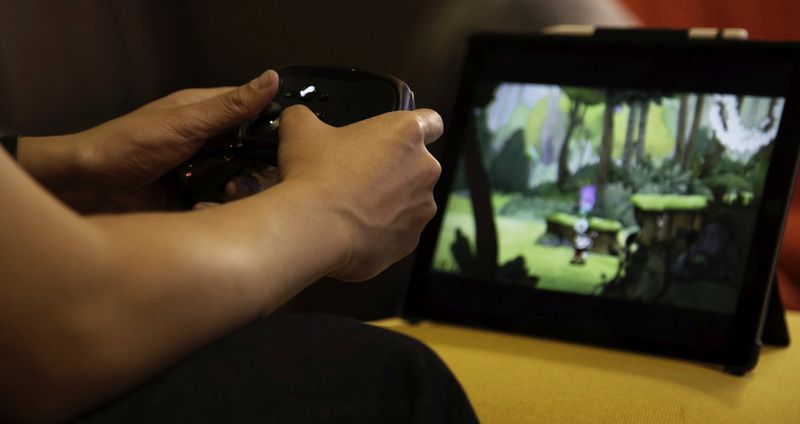 TouchArcade
reports that Steam Link works so well that it "feels like there's some kind of actual wizardry powering it all," and once it's set up (a "simple" process) the app is essentially the same as using a physical Steam Link hardware box or
Steam's Big Picture mode
.
The app doesn't just stream in-game content, but allows gamers to browse the Steam marketplace, purchase games, check their friend lists, play PC exclusive titles, sell things, and more. "There are no corners cut anywhere, it's the complete experience,"
TouchArcade
says.
In the end, the site crowned Steam Link as the current "killer app" for Apple devices.
Overall, I have constantly found myself completely blown away by how well the Steam Link app works. If you have a gaming PC in your house, and an iPad or Apple TV, I do not think it is at all hyperbole to say that this is the killer app for iOS devices.

If you're the kind of person who is always hungry for "real" PC-like game experiences on your Apple device, but have been dismayed by the amount of junk on the App Store, you can basically delete everything else but the Steam Link app. I'm still dumbfounded by Apple apparently allowing this on their platform, as I could see a very real situation where many people just straight up stop buying things from the App Store and exclusively purchase Steam games through Valve instead.
There are a ton of more details to read in
TouchArcade
's coverage for Steam Link, including tidbits about stream quality, Steam/MFi controller use, the lack of potential for cellular gameplay, and more. To read the full coverage, follow this link:
'Steam Link' App Hands-On Preview - The iOS and Apple TV Killer App Doesn't Even Play Games from Apple's Ecosystem
.
Steam Link is launching today for Android devices, while a launch for iOS and tvOS should be sometime next week, pending further approval from Apple.