Apple Expected to Report Best-Ever Second Quarter Today With Anticipated Clues About iPhone X Sales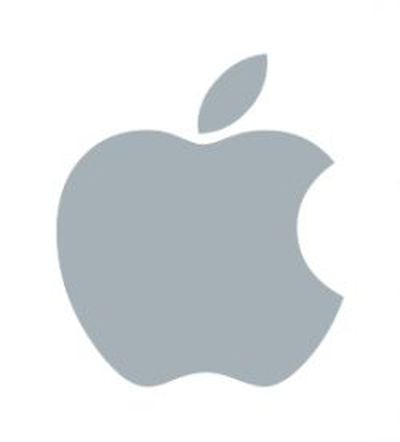 Apple is set to report its earnings results for the second quarter of its 2018 fiscal year at 1:30 p.m. Pacific Time today.
The quarter began December 31, 2017 and ended March 31, 2018, according to Apple's fiscal year accounting calendar.
Apple provided the following guidance for the quarter back on February 1:
revenue between $60 billion and $62 billion

gross margin between 38 and 38.5 percent

operating expenses between $7.6 billion and $7.7 billion

other income/expense of $300 million

tax rate of approximately 15 percent
Apple's guidance suggests the company will report its best second quarter results ever, topping its previous record of $58 billion:
Wall Street analysts forecast that Apple will report $60.9 billion revenue, meeting roughly the midpoint of its guidance, and earnings per share of $2.69, according to over 30 estimates averaged by Yahoo Finance.
MacRumors has compiled second quarter revenue and EPS estimates from a handful of Apple-focused analysts:

Key Takeaways and What to Look For
Apple is expected to report iPhone unit sales of 51.9 million, a roughly two percent increase over 50.8 million in the year-ago quarter, according to average analyst estimates compiled by Bloomberg.
Apple doesn't break out iPhone sales on a model-by-model basis, but the iPhone's average selling price should reveal whether there's any truth to reports that iPhone X sales have slowed significantly. iPhone ASP was $796 last quarter, up from $695 a year earlier.
Of increasing importance is continued growth of Apple's services category, including the App Store, Apple Music, iCloud, iTunes, Apple Pay, and AppleCare. The average analyst estimate is around $8.3 billion, according to Gene Munster, up from $7.04 billion in the year-ago quarter.
With increasing competition from Huawei, Vivo, and Oppo, Apple's performance in Greater China will be a focus. Apple reported revenue of $10.4 billion in the region in the year-ago quarter.
Apple said it would provide an update on its capital return program during today's conference call, and many analysts expect significant increases, given the company's plans to repatriate an estimated $250+ billion in overseas cash under new tax laws in the United States.
Apple's third quarter guidance will set expectations for April-June, which has historically been the slowest period of the company's fiscal year. The average revenue estimate is currently $52.04 billion, according to Yahoo Finance, which would top $45.4 billion in the year-ago quarter.
Apple's CEO Tim Cook and CFO Luca Maestri will discuss the company's earnings results on a conference call at 2:00 p.m. Pacific Time today. MacRumors will loosely transcribe the one-hour call as it happens.