Ming-Chi Kuo May Lessen Focus on Apple Following Reported Departure From KGI Securities
Ming-Chi Kuo, widely considered to be one of the best analysts covering Apple, might no longer focus his research on the iPhone maker.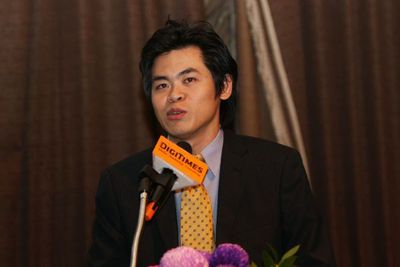 Kuo speaking on behalf of DigiTimes
China Times
reports that Kuo resigned from Taiwanese research firm KGI Securities on Friday and, while his next move is uncertain, the publication suggests he will focus less on Apple and more on other emerging industries.
Kuo has been one of the most prolific sources of rumors about Apple's unreleased products and services since as early as 2010, when he was a senior analyst at industry publication DigiTimes. He briefly covered Apple for Concord Securities in 2011, before moving to KGI Securities in early 2012.
Congratulations to Ming Chi-Kuo (the best analyst covering Apple) who is leaving KGI for another firm, and reportedly moving on to cover innovative non-Apple companies. https://t.co/m55yUVQSGG — Mark Gurman (@markgurman) April 30, 2018
Kuo's research notes typically relayed information gathered from Apple's supply chain partners in Taiwan and other Asian countries. This information frequently allowed Kuo to accurately predict upcoming products on Apple's roadmap, although specific details and release dates were occasionally inaccurate.
While he doesn't have a perfect track record, our archive of Kuo's research notes reveals several high-profile rumors that proved to be accurate. In March 2016, nearly two years prior to the iPhone X, for example, he said Apple was developing a new iPhone with a 5.8-inch OLED display, glass back, and metal frame.
Later in 2016, he shared a laundry list of predictions about the iPhone 7 and iPhone 7 Plus, including the lack of a 3.5mm headphone jack, a new glossy Jet Black color option, stereo speakers, and improved water resistance.
Kuo also accurately forecasted the 10.5-inch iPad Pro, Apple Watch Series 2 with GPS, iPhone SE, Apple Pencil, 12-inch MacBook, MacBook Pro models with a Touch Bar and Touch ID, and the MacBook Pro with Retina display. In between, he's shared tidbits like an iPod touch refresh with new colors and white front bezels.
While speculation has mounted about whether Apple had anything to do with Kuo's decision to step down, given the company's culture of secrecy, it is believed that his departure was a move planned several months ago.
Kuo has yet to publicly comment on the report, and it's possible he may continue to cover Apple to at least some extent in the future.