New A9-Based 4-Inch iPhone Expected to Launch Early 2016 With Apple Pay and Colorful Metal Casing
KGI Securities analyst Ming-Chi Kuo has issued a research note corroborating rumors that Apple will release a new 4-inch iPhone next year, which he believes will resemble an upgraded iPhone 5s and launch in early 2016.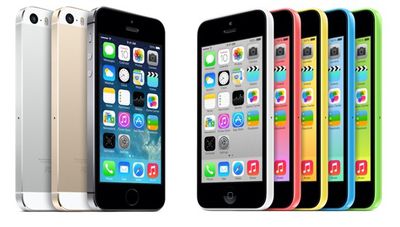 While new model may not generate huge sales, Apple still has good reasons to launch. These are: (1) still-existing demand for 4-inch smartphones. We estimate 15-17mn 4-inch iPhones will be shipped in 2015. We estimate the new 4-inch model will account for 8-9% of total iPhone shipments in 2016F; (2) expected price of US$400-500, with the aim of penetrating emerging markets and consumers on smaller budgets; and (3) adoption of NFC will support Apple Pay, benefiting the ecosystem.
Kuo expects the new 4-inch iPhone to have an A9 chip manufactured by both TSMC and Samsung, 2.5D cover glass with curved edges like on the iPhone 6s, NFC for Apple Pay, metal casing with at least two to three color options, and identical camera specs to the iPhone 5s -- an 8-MP rear-facing camera and 1.2-MP front shooter.
Kuo forecasted that full-year shipments of the new 4-inch iPhone will reach 20 million units, with production beginning in the first quarter of 2016. The research note said the new 4-inch iPhone could be priced at between $400 and $500 in the U.S., which would be $149 to $249 cheaper than the 16GB iPhone 6s.
The analyst also reaffirmed that the iPhone 6s may not outsell the iPhone 6, with a possible 30%-40% decline in quarter-over-quarter shipments, based on recently slowed orders within the supply chain. Kuo believes the new 4-inch iPhone could help the slowdown for suppliers.
Recently slowed iPhone 6s orders validates our prediction six months ago that the model may not outsell iPhone 6, potentially resulting in the supply chain returning to a normal cycle starting 1Q16F, and with shipments declining 30-40% QoQ. While the new 4-inch iPhone may not catalyze shipments, it should still help mitigate slow seasonality for suppliers and a negative impact on share performance. This would also in turn raise investor awareness of the Apple supply chain.
Kuo added the iPhone 7 will enter mass production in the second quarter of fiscal 2016.