Apple Working on AR/VR Headset With 8K Displays and No Smartphone or Computer Tether
Apple is working on a powerful headset that will support both augmented reality and virtual reality applications, according to an inside source that spoke to CNET.
The headset, which is codenamed T288, features an 8K display for each eye that would be untethered from either a computer or a smartphone.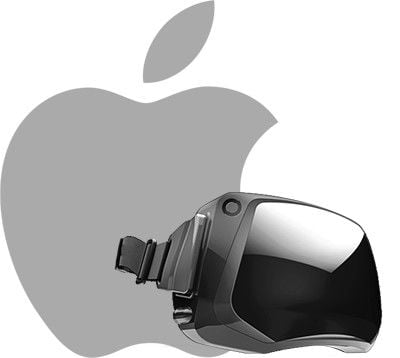 Instead, it would connect to a "dedicated box" using a high-speed short-range wireless technology called 60GHz WiGig. The box would be powered by a custom 5-nanometer Apple processor that's "more powerful than anything currently available" and similar to the custom chips that Apple will use in future Macs. At the current time, the box resembles a PC tower, but it "won't be an actual Mac computer."
The future of VR is expected to be cordless devices -- and Apple wants to bring its trademark simplicity to the setup. The box would use a wireless technology called 60GHz WiGig, the person familiar with Apple's plans said. A second-generation version, called 802.11ay, would boost speeds and range and make the technology more attractive for high-end VR headsets that aren't tethered to computers.
Users will not need to install special cameras in a room to detect their location as with some available VR headsets. All of the technology will be built into the headset and the box.
Past rumors have suggested that Apple is working on a number of virtual and augmented reality prototypes using a secret research unit, but recent information has been specific to a set of augmented reality smart glasses. It is not clear if the smart glasses mentioned in previous rumors are the same as this new AR/VR headset.
Those rumors have suggested Apple is developing an augmented reality headset with a dedicated display, a built-in processor, and an "rOS" or reality operating system that's controlled using input methods like touch panels, voice activation, and head gestures.
Apple has been heavily focused on augmented reality with the launch of ARKit in iOS 11, and Apple CEO Tim Cook has said multiple times that he believes augmented reality is more important than virtual reality. Augmented reality, says Cook, is the "larger of the two" because it allows people to "be very present," but he has admitted that virtual reality has interesting use cases for education and gaming.
Apple is said to be aiming to launch the headset in 2020, but CNET's source warns that work on the device is in the early stages and plans could be changed or scrapped.