Apple Music Hits 40 Million Subscriber Milestone
Apple Music hit a new milestone this week as it officially reached 40 million paid subscribers across 115 countries, reports Variety. The new number was shared in a memo circulated by Eddy Cue, who also announced the promotion of Oliver Schusser to Apple's new head of Apple Music Worldwide.
Schusser previously served as vice president of Apple Music and International Content and has worked alongside Eddy Cue for several years handling Apple's non-U.S. affairs for Apple Music, the App Store, iTunes Movies and TV shows, iBooks, Podcasts, and more. He is said to have had a key role in Apple's recently announced, but not yet finalized, acquisition of Shazam.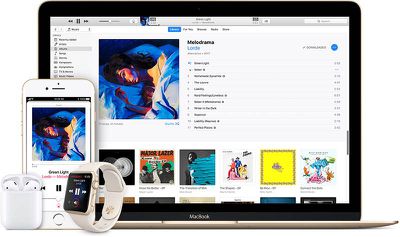 Apple hit its new 40 million subscriber milestone less than a month after iTunes chief Eddy Cue announced 38 million subscribers at the SXSW conference in Austin, Texas, suggesting the music service is continuing to gain subscribers at a rapid pace.
Apple Music had 27 million subscribers last June, 30 million subscribers last September, 36 million subscribers in February, and 38 million subscribers in March. Adding an additional 2 million subscribers to hit 40 million subscribers in April marks Apple Music's fastest growth yet.
According to Cue, Apple also has an additional eight million people who are testing Apple Music through the three-month free trial that the company offers.
A recent report from The Wall Street Journal has suggested that Apple Music is on track to overtake Spotify in U.S. subscribers as soon as this summer because its five percent growth rate per month outpaces Spotify's two percent growth rate.
Spotify, when it filed for IPO in late February, said that it has 71 million paying subscribers in total along with 159 million monthly active users.