Apple Music Now Has 36 Million Subscribers, Could Eclipse Spotify in United States This Year
Apple Music now has 36 million paying subscribers around the world, an increase from well over 30 million reported last September.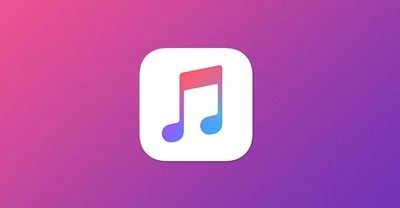 Apple confirmed the updated total to The Wall Street Journal, which today reported that Apple Music is growing at a faster pace than Spotify in the United States, and could soon eclipse the service in popularity in the country.
Apple's subscriber-account base in the U.S. has been growing about 5% monthly, versus Spotify's 2% clip, according to the people familiar with the numbers. Assuming those growth rates continue, Apple will overtake Spotify in accounts this summer.
On a worldwide scale, Spotify maintains a sizeable lead over Apple Music. The streaming music service revealed that it has 70 million paying subscribers a month ago, making it nearly twice as large as Apple Music. Spotify also has a free, ad-supported tier, giving it over 140 million listeners overall around the world.
Spotify expanded to the United States in 2011, while Apple Music simultaneously launched in over 100 countries in 2015. In terms of paid subscriptions, both services offer individual plans for $9.99 per month, student plans for $4.99 per month, and family plans sharable with up to six people for $14.99 per month.
Apple Music has the benefit of being preinstalled on hundreds of millions of iPhones and iPads. It's also available on Mac, PC, Android, Apple Watch, Apple TV, vehicles equipped with CarPlay, Sonos, and HomePod.