In addition to our standalone articles covering the latest Apple news and rumors at MacRumors, this Quick Takes column provides a bite-sized recap of other headlines about Apple and its competitors on weekdays.

Friday, March 23
1. (PRODUCT)RED edition iPhone 8, iPhone 8 Plus, and/or iPhone X very soon? Steve Hemmerstoffer, who runs the OnLeaks account on Twitter, says at least one red-colored iPhone might be released soon. However, he says his source is unverified, so treat this rumor with a dose of skepticism.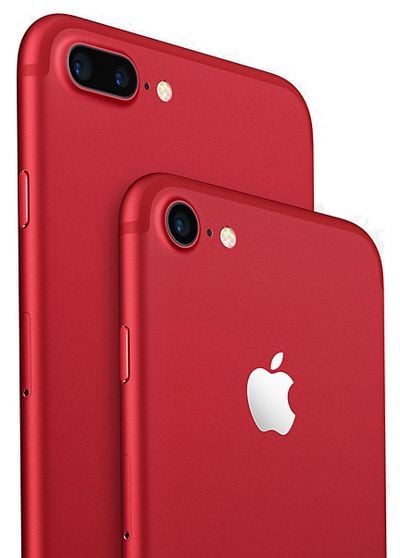 (PRODUCT)RED edition iPhone 7 and iPhone 7 Plus
Take this with a pinch of salt because I got it from a new and therefore still "unverified" source but I heard that new red colored iPhone(s) might be on his way... pic.twitter.com/LKkGB99ylK — Steve H. (@OnLeaks) March 23, 2018
Rosenblatt Securities analyst Jun Zhang
also said
Apple may release a (PRODUCT)RED edition of the iPhone 8, iPhone 8 Plus, and/or iPhone X. A year ago this week, Apple unveiled a special
(PRODUCT)RED edition of the iPhone 7 and iPhone 7 Plus
, so there's certainly some precedence to suggest this rumor may be true.
2. Apple edits iPhone X ad that captured an animation glitch: A week ago, 9to5Mac's Benjamin Mayo noticed the iPhone X ad "Unlock" captured a minor bug causing some text to briefly appear outside of notification bubbles on the lock screen. The bug can be seen in the tweet below or in GIF form over at The Verge.
OMG Apple's latest iPhone X ad includes a shot of the bugged notification bubbles (see thread for explanation) Yes, I did file a radar on this months ago. I think it got closed as dupe. I'm way more concerned that this was signed off for the commercial. pic.twitter.com/4VnuplkQTf — Benjamin Mayo (@bzamayo) March 16, 2018
As it turns out, Apple has quietly edited the video to remove any evidence of the glitch, somehow without re-uploading it to its YouTube channel. The irony is that Apple hasn't fixed the bug in the latest iOS 11.3 beta, but given the attention it has now received, expect that to change soon.
Apple's edited iPhone X ad "Unlock"
For more Apple news and rumors coverage, visit our
Front Page
,
Mac Blog
, and
iOS Blog
. Also
visit our forums
to join in the discussion.