Happy Birthday to Steve Jobs and MacRumors
Former Apple CEO Steve Jobs, who co-founded Apple and was responsible for catapulting the company to wild success with products like the iPod and the iPhone, was born on February 24, 1955, and were he still alive, today would mark his 63rd birthday.
Jobs not only founded Apple alongside Steve Wozniak in 1976 and directed the future of technology with the development of some of the first personal computers, but he also brought Apple back from the brink of failure even after being ousted from the company he created.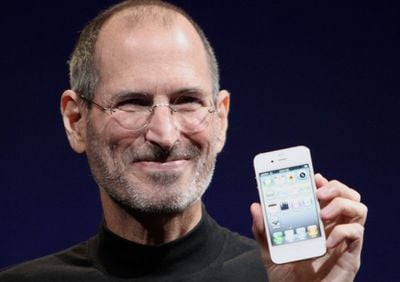 Though he passed away in October of 2011 when he was just 56, Steve Jobs had a lasting impact on Apple's culture. As current Apple CEO Tim Cook often says, Steve Jobs' DNA -- his taste, his thinking, his unwavering perfectionism, his dedication to hard work, and his lust for innovation -- will "always be the foundation of Apple."
Remembering Steve, our friend and leader, on his 63rd birthday: "The thing that bound us together at Apple was the ability to make things that were going to change the world." We are forever bound to that goal — and to you, Steve. pic.twitter.com/rDvzR8s2F8 — Tim Cook (@tim_cook) February 24, 2018
There are no Apple products -- and few technology products -- on the market that have not been influenced by Steve Jobs in some way, however small, and had we not had Jobs, the world might be a different place today. Millions of lives have been touched by Apple devices, including the lives of each one of us here at
MacRumors
and all of the readers who visit the site every day to see what's new in the world of Apple.
MacRumors shares a birthday with Steve Jobs, and as of today, the site is turning 18. MacRumors was founded on February 24, 2000 by Arnold Kim, and what started out as a small side project has flourished and grown right alongside Apple into the best Apple news site on the web.
We here at MacRumors are grateful to all of our dedicated readers, community members, and volunteers, and we look forward bringing you Apple news and rumors for the next 18 years.