To celebrate the official launch of the HomePod, Sonos, one of Apple's major competitors in the speaker market, made a "Welcome to the Party" playlist for the new device with a hidden message.


Shared on Twitter, the playlist features 21 songs, with each song selected for its title to send a secret note to Apple. Here's the song list:
Hello / Apple / Something About Us / Together / Feels Right / Even Though / You're Crazy / For This / Home / POD / Remember / Two Is Better Than One / Just Playing / It's a Party / Everybody's Coming To My House / Even You / Come As You Are / Fruit Machine / No Matter What You're Told / We're Going To Be Friends / Over Everything
Sending messages through Spotify playlists is a phenomenon that was popular for a brief time right around April of 2017, due to the way Spotify playlists can be arranged and displayed linearly on both the web and within Spotify's apps. The practice is less common now, and though Sonos is using it to send what appears to be a friendly message, it's also a jab at Apple.
The Sonos Spotify playlist made for Apple can't be played natively on an Apple HomePod because the HomePod is limited to content played from Apple Music or iTunes. It can, of course, be played using AirPlay from a connected Mac or iOS device, but that's less convenient than the native playback available via Sonos speakers.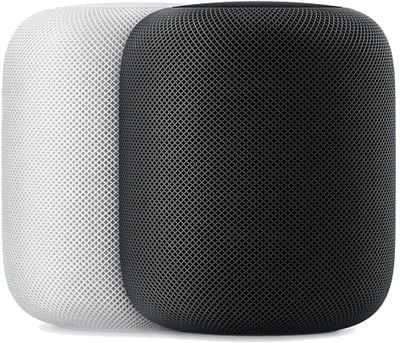 Sonos hasn't had much competition in the high-end connected speaker market, and for years, it's been the go-to brand for high-quality multi-room sound, so it's not surprising that the company feels somewhat threatened by the HomePod.
The launch of devices like the Amazon Echo and the Google Home likely didn't concern Sonos because of the lack of focus on audio quality, but many new HomePod owners have discovered that the HomePod sounds just as good or better than Sonos speakers.
Back in October, Sonos launched its Sonos One, a speaker that directly competes with the HomePod thanks to the combination of Sonos sound and Amazon Alexa smarts.
Sonos kept the price of the Sonos One low at $199, and when the HomePod went on sale, as an attempt to lure Apple customers, Sonos kicked off a deal offering two of its Sonos One speakers for $349, the same price as a single HomePod.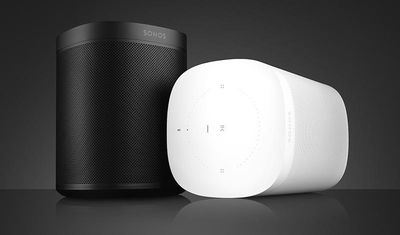 While Sonos and Apple are now direct competitors, the HomePod and the Sonos One can peacefully co-exist once Apple's AirPlay 2 protocol officially launches. Sonos has promised to add AirPlay 2 support to the Sonos One, and with AirPlay 2, a person who owns both a Sonos One and a HomePod will be able to play music to both devices at the same time over-the-air.