DigiTimes Predicts Apple's First New Products of 2018 Could Debut Starting in March Like Last Year
Apple refreshes much of its product lineup on an annual basis, and a new report reveals when that process may begin this year.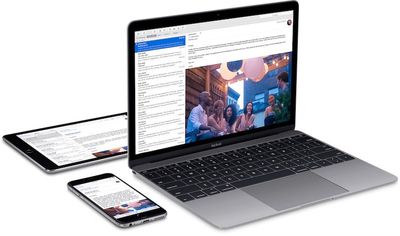 Taiwanese website DigiTimes first claims some suppliers are poised to benefit from new or increased orders from Apple to help produce next-generation iPad, MacBook, and Apple Watch models at some point in 2018:
Although some Taiwan makers in the iPhone X supply chain have been affected by Apple's move to scale back shipments of the device, some others including Career Technology, E&R Engineering, ShunSin Technology and Superior Plating Technology (SPT) are poised to benefit from new or increased orders from the client to support production of its next-generation iPad, MacBook and Apple Watch models in 2018, according to industry sources.
The report then replaces Apple Watch with iPhone in the sentence, and says the new products are slated for debut starting in March:
These makers have cutting-edge technologies or have newly tapped into the supply chains of Apple's consumer devices. Among them, SPT, which boasts pearl bright nickel processing technology, is ready to enjoy sizeable orders from Apple, which will incorporate the technology to process adapters for its new-generation iPhone, iPad and MacBook devices, slated for debut starting in March 2018.
The timeframe could simply be a guess based on Apple's new product releases last year. In 2017, the company announced a lower-cost 9.7-inch iPad in March by way of press release, alongside (PRODUCT)RED edition iPhone 7 and iPhone 7 Plus models, and larger 32GB and 128GB storage capacities for iPhone SE.
As a boilerplate disclaimer, DigiTimes does not have a perfect track record. The publication has shared inaccurate information about both what is coming and when on Apple's roadmap, including last year's prediction that Apple would unveil its 10.5-inch iPad Pro at an April event that never transpired.
If the report is accurate, the iPad lineup is likely the most ideal candidate for product refreshes as early as March. The launch of new iPhone and Apple Watch models now seems tied together in September, while Apple hasn't unveiled new notebooks in March since the Early 2015 model 13-inch MacBook Pro.
Apple could also unveil a second-generation iPhone SE in March, which marks the two-year anniversary of the budget device, but KGI Securities analyst Ming-Chi Kuo recently cast some doubt on this possibility.