Ming-Chi Kuo Casts Doubt on iPhone SE 2, Expects Few Changes Should New Model Launch
KGI Securities analyst Ming-Chi Kuo, who has sources within Apple's supply chain in Asia, has issued a research note today that casts doubt on rumors about a second-generation iPhone SE launching in the second quarter of 2018.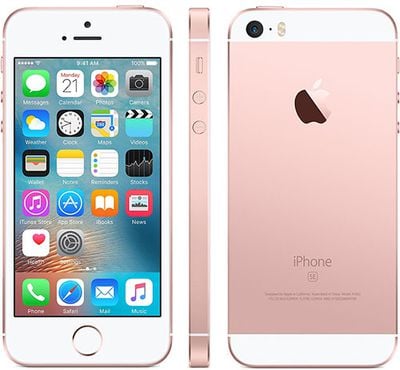 Kuo believes Apple doesn't have enough spare development resources to focus on launching another iPhone, with three new models already in the pipeline, including a second-generation iPhone X with a "much different" internal design, a larger 6.5-inch version dubbed iPhone X Plus, and a lower-priced 6.1-inch iPhone with Face ID but design compromises like an LCD screen.
An excerpt from the research note, obtained by MacRumors, edited slightly for clarity:
The announcement of three new iPhone models in the same quarter in the second half of 2017 was the first time Apple made such a major endeavor, and we believe the delay of iPhone X, which had the most complicated design yet, shows that Apple doesn't have enough resources available for development. […]

With three new models in the pipeline for the second half of 2018, we believe Apple may have used up its development resources. Also, we think the firm will do all it can to avoid repeating the mistake of a shipment delay for the three new models. As such, we believe Apple is unlikely to have enough spare resources to develop a new iPhone model for launch in 2Q18.
If there really is a so-called iPhone SE 2 on Apple's roadmap, Kuo expects it will have few outward-facing changes. He predicts the device would likely have a faster processor and a lower price, rather than iPhone X-like features like a nearly full screen design, 3D sensing for Face ID, or wireless charging.
There have been many rumors about Apple launching a new iPhone SE in 2018, with most of the sources based in Asia, including research firm TrendForce and publications like the Economic Daily News. The latest rumor suggested a new iPhone SE with wireless charging could launch in May-June.
The current iPhone SE looks much like the iPhone 5s, including its smaller four-inch display preferred by a subset of customers. The device is powered by Apple's A9 chip, like the iPhone 6s and iPhone 6s Plus, and it has 2GB of RAM, a 12-megapixel rear camera, a 3.5mm headphone jack, and Touch ID.
Apple hasn't fully refreshed the iPhone SE since it launched in March 2016, but it did double its available storage capacities to 64GB and 128GB last March. It also dropped the device's starting price to $349 last September.