HomePod May Support Multiple User Accounts and HomeKit Scenes That Mute Siri
Several new icons unearthed in the latest build of iOS 11.2.5 and shared on Twitter appear to reveal additional functionality included in Apple's upcoming HomePod smart speaker. On Sunday, Filipe Espósito found an image hidden amongst Apple's Home app assets that includes icons which suggest it will be possible to create custom scenes that mute the HomePod speaker's "Hey, Siri" function.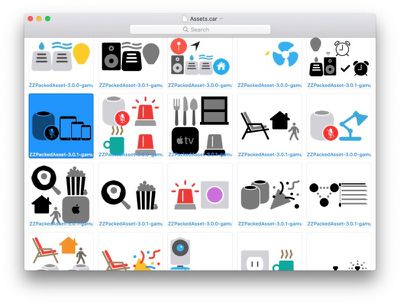 As Espósito notes, the function could be useful in a house party scenario, for example, where the owner might want to control other smart devices like lights and motion sensors while disabling Siri responses for privacy reasons.
Apple has not yet mentioned if HomePod can support more than one user, but Espósito believes there are references that indicate the speaker will distinguish between different voices to service multiple accounts. He also notes that existing assets show support for combining two HomePods for stereo sound, or using two or more HomePods to simultaneously stream music using Apple's AirPlay 2 wireless streaming protocol.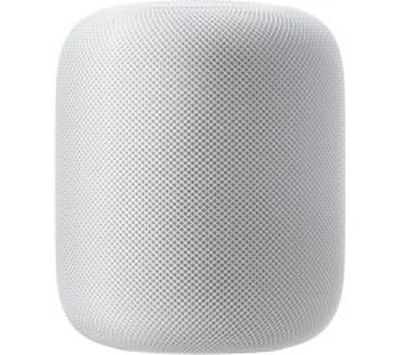 Apple originally announced the HomePod back in June 2017 at the Worldwide Developers Conference, where it demoed the speaker's advanced spatial awareness which intelligently adjusts to the surroundings to deliver the best possible sound. The company initially planned to release the Siri-based speaker in December 2017, but in a subsequent statement said it was pushing back launch to a more non-specific "early 2018" timeframe.
Rumors suggest HomePod supplier Inventec has started shipping the HomePod to Apple, whose historical definition of "early" is January through April, so it's still not entirely clear when it will launch. Supplies of the HomePod could also potentially be limited at launch, based on information shared from Inventec, and Apple has said the $349 speaker will initially only ship in the U.S., the U.K., and Australia.