T-Mobile and Sprint Officially Call Off Merger
T-Mobile and Sprint today announced that plans for a merger have officially ended after the two companies were unable to find "mutually agreeable terms."
Rumors last week suggested the merger might be called off because Sprint parent company SoftBank was having doubts about the deal over the ownership terms. SoftBank was concerned about "losing control" of the combined company, as T-Mobile parent company Deutsche Telekom wanted a controlling stake.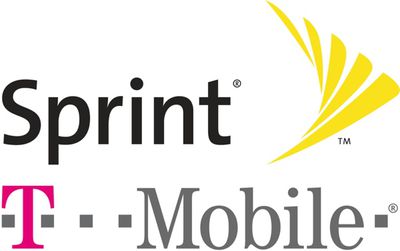 The two companies allegedly attempted to save the merger by negotiating new terms after Deutsche Telekom submitted a revised offer, but an agreement was not able to be reached.
In a statement, T-Mobile CEO John Legere said that while a deal with Sprint was "compelling," it would have needed to offer "significant benefits" for both consumers and shareholders.
"The prospect of combining with Sprint has been compelling for a variety of reasons, including the potential to create significant benefits for consumers and value for shareholders. However, we have been clear all along that a deal with anyone will have to result in superior long-term value for T-Mobile's shareholders compared to our outstanding stand-alone performance and track record. Going forward, T-Mobile will continue disrupting this industry and bringing our proven Un-carrier strategy to more customers and new categories - ultimately redefining the mobile Internet as we know it. We've been out-growing this industry for the last 15 quarters, delivering outstanding value for shareholders, and driving significant change across wireless. We won't stop now."
Sprint CEO Marcelo Claure said Sprint had decided that it would be best to move forward alone. Sprint will instead aim to "compete fiercely" in the wireless industry.
"While we couldn't reach an agreement to combine our companies, we certainly recognize the benefits of scale through a potential combination. However, we have agreed that it is best to move forward on our own. We know we have significant assets, including our rich spectrum holdings, and are accelerating significant investments in our network to ensure our continued growth. As convergence in the connectivity marketplace continues, we believe significant opportunities exist to establish strong partnerships across multiple industries. We are determined to continue our efforts to change the wireless industry and compete fiercely. We look forward to continuing to take the fight to the duopoly and newly emerging competitors."
This is the second time that T-Mobile and Sprint have failed to reach a merger agreement. Sprint parent company SoftBank attempted to purchase T-Mobile back in 2013 in a deal worth more than $20 billion, but ultimately abandoned its plans in 2014 amid regulatory scrutiny.
Even had the deal succeeded this time around, it's not clear if it would have gained regulatory approval. Back in 2014, U.S. antitrust regulators said having four national carriers in the United States was important for maintaining a competitive market.