Sprint and T-Mobile Merger Might Be Over Amid Fight for Control of Combined Company [Updated]
Sprint parent company SoftBank may call off a planned merger between Sprint and T-Mobile, report Nikkei and Reuters.
SoftBank's board of directors is said to be having doubts about the deal due to a failure to reach an agreement about the ownership of the combined T-Mobile/Sprint entity. SoftBank is worried about "losing control" of the combined company, according to sources that spoke to Reuters.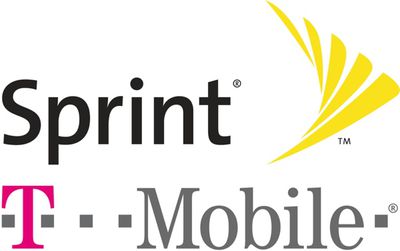 Rumors suggest SoftBank could approach T-Mobile parent company Deutsche Telekom as soon as Tuesday to end the talks. Deutsche Telekom wanted a controlling stake in the combined company, which SoftBank's board has ultimately decided not to agree to. T-Mobile is still attempting to keep the deal going, but Deutsche Telekom does not plan to budge on demands for control.
A T-Mobile and Sprint merger deal has been in the works since February of 2017, and as recently as September, the deal was said to be close to done as SoftBank and Deutsche Telekom worked out the final details. T-Mobile CEO John Legere was set to lead the combined company.
Should the deal ultimately fall through, it will be the second time Sprint and T-Mobile have failed to reach an agreement. Sprint parent company SoftBank attempted to purchase T-Mobile in a 2013 deal worth more than $20 billion, but SoftBank abandoned its plans in 2014 amid regulatory scrutiny.
Even if the deal progresses and SoftBank does not end the merger, it's still unclear if it will gain regulatory approval this time around. In 2014, U.S. antitrust regulators said having four national carriers was important to maintaining a competitive market.
Update: T-Mobile and Sprint are attempting to save the merger and are negotiating new terms with T-Mobile having submitted a new offer, according to The Wall Street Journal. A deal could potentially be reached within weeks, but there's still the chance that it'll fall through.