Sprint Working on Potential T-Mobile US Purchase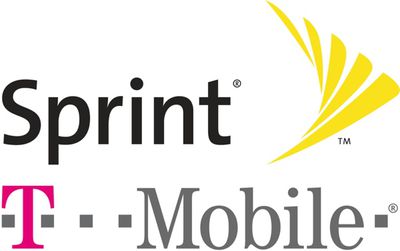 Sprint is preparing a possible bid for T-Mobile US, reports The Wall Street Journal. If permitted by antitrust regulators, a potential merger between the two companies would result in just three major carriers in the United States.
Depending on the stake that Sprint attempts to buy, the deal could be worth more than $20 billion. While Sprint is still looking into regulatory concerns, a bid could potentially come as early as the first half of 2014.
Sprint hasn't yet decided whether to move ahead with a bid. Going forward despite regulators' concerns would be highly risky. Any pursuit of a bid by Sprint could be aimed at testing antitrust officials' reaction to a deal, and a bad reaction could put an end to the effort.
Currently, T-Mobile US, which operates under the T-Mobile, MetroPCS and GoSmart brands, is the fourth largest carrier in the United States with 45 million customers, while Sprint is the third largest carrier with 54 million customers. Combined, the two companies would be come close to reaching the subscriber numbers of the larger carriers in the U.S., Verizon and AT&T, at 119 million and 108 million customers each, respectively.
Sprint and T-Mobile have each struggled to keep up with competitors like Verizon and AT&T, which have been able to implement much larger LTE networks. A merger between the two companies would likely see significant service improvements for customers, due to a larger network infrastructure and the means to make additional spectrum purchases.
Both Sprint and T-Mobile offer perks unavailable on other networks, such as T-Mobile's "UnCarrier" plans that divorce device costs from plan costs and Sprint's unlimited data plans. Sprint and T-Mobile currently operate using different technologies, as Sprint is a CDMA network while T-Mobile is GSM.
It is unclear whether a merger between Sprint and T-Mobile will be permitted, as AT&T previously tried to purchase T-Mobile US in 2011. The Federal Communications Commission and the Department of Justice both made moves to block the transaction, putting an end to the acquisition. AT&T had planned to pay $39 billion in cash and stock for the company.
According to the report, Deutsche Telekom AG, which owns approximately 67 percent of T-Mobile US, is looking to exit the U.S. market.