You Can Now Check iPhone X Availability at Apple Stores With Limited Same Day In-Store Pickup
Apple's website now lists iPhone X availability at its retail stores in the United States and several other countries around the world.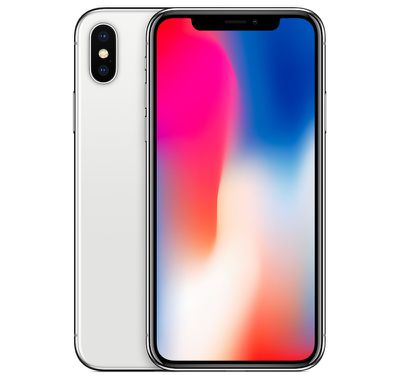 Simply visit the iPhone X purchase page for your country from the list below, select a carrier if required, choose a color, and then click on "Pickup: Check Availability" below your desired storage capacity.
• Australia
• Canada
• France
• Germany
• Italy
• The Netherlands
• Spain
• Sweden
• United Kingdom
• United States
A window will pop open with iPhone X availability—if any—at nearby Apple stores based on your ZIP or postal code.
At stores where the iPhone X is available, customers can complete the checkout process and reserve the device for same day in-store pickup. We recommend bringing at least one valid government-issued photo ID with you.
At the time this article is published, for example, the iPhone X is available for pickup today at several Apple stores in the Los Angeles area. However, many countries outside of the United States don't have any stock today.

iPhone X availability tool is now enabled on Apple's website
The tool is also a good indicator of iPhone X availability for customers who are planning to walk into a store and purchase one, although in most cases it's more convenient and guaranteed to reserve one for in-store pickup.
In the handful of countries outside of the United States listed below, Apple also resumed its similar Reserve and Pickup system today.
• Belgium
• Canada
• Mexico
• Switzerland
• United Arab Emirates
• United Kingdom
Starting at 6:00 a.m. local time across Canada, for example, the page came online and allowed customers to reserve their desired iPhone X configuration at a nearby Apple retail store at full retail price, with payment completed in store.
iPhone X supplies were depleted within just minutes, and the Reserve and Pickup page now advises customers to check back again at 6:00 a.m. local time tomorrow. If you refresh periodically, however, sometimes a few models appear.

Apple's Reserve and Pickup system outside of the United States
iPhone X pre-orders began October 27 at 12:01 a.m. Pacific Time, and within just minutes, shipping estimates slipped to 5-6 weeks around the world. The estimate has since
improved to 3-4 weeks
for orders placed today.
Given the long wait time for online orders, trying to purchase an iPhone X with in-store pickup or as a walk-in customer may be quicker options, and Apple's availability tool makes it easy to check supplies without leaving your home.