macOS Catalina Now Available
Apple to Reopen iPhone X Reservations Starting November 4 Outside of United States [Updated]
In addition to
pre-orders
and
limited in-store availability
for walk-in customers starting Friday, Apple will also begin accepting reservations for the iPhone X starting this weekend in several countries outside the United States.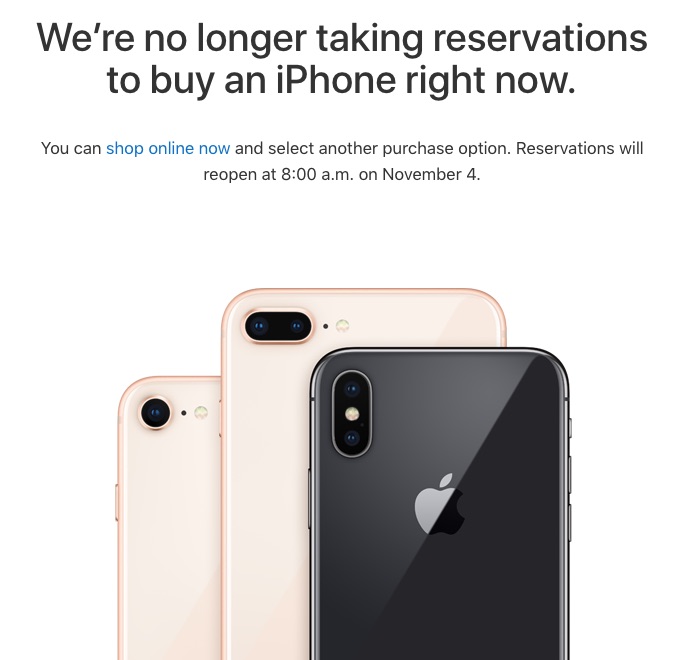 Reserve and Pickup will reopen Saturday, November 4 at 6:00 a.m. local time in
Belgium
,
Canada
,
Mexico
,
Switzerland
, the
United Arab Emirates
, and the
United Kingdom
. We want to stress that reservations no longer begin at 8:00 a.m. in these countries, as Apple changed the time to 6:00 a.m. after this article was published.
After this article was published, Apple updated the page in
Australia
and
Hong Kong
with a notice to check back on October 27. Since that date has already passed, Apple may not be accepting reservations in those countries, but we encourage customers to check the pages periodically in case things change.
In those countries, customers should be able to select the iPhone X color and storage capacity they want and reserve that model for pickup at the Apple retail store they specify. The models available, if any, will vary by location.
Other countries where Apple retail stores operate may be included, but we couldn't find other region-specific links yet.
Unlike the standard in-store pickup option offered during the checkout process on Apple's website, which requires paying upfront for the device, the Reserve and Pickup system lets customers pay for the device in store upon pickup.
Reserve and Pickup also lets customers bypass the current 5-6 weeks shipping estimate of pre-ordering with in-store pickup.
The pickup generally must be completed within a 30-minute window selected, or else the reservation may be canceled. A valid government-issued photo ID must be shown at the store, and there's a max of two reservations per customer.
The availability of SIM-free iPhone X models for reservations will vary on a country-by-country basis. Last year, for example, SIM-free iPhone 7 and iPhone 7 Plus models
could be reserved in Canada
.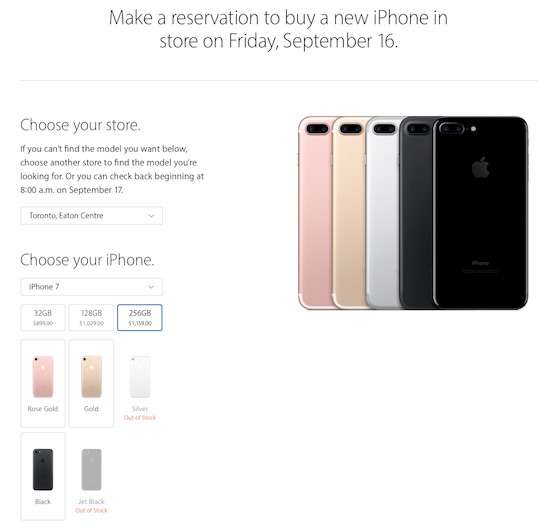 Reserve and Pickup page for iPhone 7 Plus last year in Canada
Apple confirmed to us that Reserve and Pickup will not be available in the United States, but standard, pay-ahead in-store pickup is available.
Update:
Apple has
adjusted the time for reservations
to November 4 at 6:00 a.m. in Canada, Mexico, Switzerland, and the United Arab Emirates. Also, the pages in Australia and Hong Kong now say to check back on October 27, so it's unclear if reservations will still be offered in those countries.