Estimated Supply of iPhone X on Launch Day Revised Down to Just Over 12 Million Units
When the iPhone X launches on November 3, initial supply of the smartphone available to purchase could be limited to around 12 million units, according to Jeff Pu, an analyst at Taipei-based Yuanta Investment Consulting.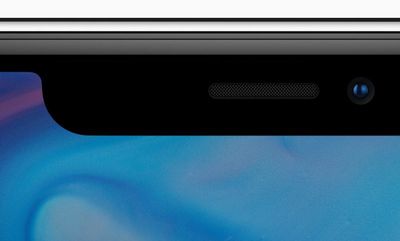 Pu told Nikkei Asian Review that Foxconn likely manufactured around 2 million iPhone X devices in September. He said the number should increase to 10 million in October, and reach a total of 40 million by the end of the year, down from his original forecast of 45 million units earlier this year.
If accurate, that means there would be just over 12 million iPhone X handsets available to purchase when the device launches in under six weeks.
The report corroborates that the TrueDepth camera and facial recognition system is a major bottleneck for iPhone X production, as KGI Securities analyst Ming-Chi Kuo said in a research note earlier this week.
Two executives working for iPhone suppliers told Nikkei Asian Review that 3-D sensor part makers are still struggling to reach a satisfactory level of output, and to boost their yield rate. This rate measures the number of usable or saleable units from a batch of components or final products produced. A low yield rate is likely to hurt a company's margins and bottom line.
Reports about limited availability surrounding an iPhone launch surface every year, but rumors suggest the iPhone X might be even harder to get your hands on than a 256GB iPhone 7 Plus in Jet Black last year.