Apple Wants to Sell 4K Movies for $20 in iTunes, While Film Studios Want $25 to $30
Apple is said to be "scrambling" to strike deals with movie studios in Hollywood regarding the exact prices of 4K movies in the iTunes Store, taking places just weeks ahead of the rumored debut of the new 4K Apple TV in mid-September.
While the talks have been ongoing for some time, discussions have been recently hampered by disagreements over the pricing of 4K movie purchases, according to sources close to the talks (via The Wall Street Journal). Apple wants to charge $19.99 for 4K movie purchases in its digital iTunes Store, the same price it currently charges for newly-released HD films.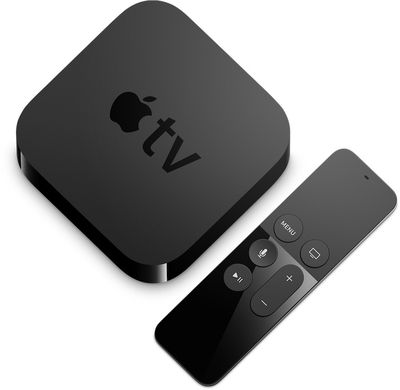 However, many Hollywood studios it has talked with are pushing back on that price point and are looking to charge customers a premium for the new 4K content: $25 to $30 for a 4K movie in iTunes.

Apple wants to have major Hollywood films available in ultra-high definition on the new device, expected to go on sale later this year. However, it wants to charge $19.99 for those movies—on par with what it sometimes charges for new HD movies, the people with knowledge of the discussions said. Several Hollywood studios want to charge $5 to $10 more for 4K movies, the people said.
Apple is said to be trying to finish these discussions well before September 12, the currently rumored date that will see the unveiling of the new 4K Apple TV, iPhone 8, iPhone 7s, iPhone 7s Plus, Apple Watch Series 3, and more software-related announcements. As iTunes loses market share to companies like Amazon and Comcast, Apple is hoping that a revitalized Apple TV streaming box with 4K content -- which many rival devices have already supported -- will help boost iTunes sales into the last half of 2017 and the new year.
In other Hollywood-related talks, earlier this month it was reported that multiple studios were pushing forward with a plan to offer digital movie rentals mere weeks after they appear in theaters. Studios like Universal Pictures and Warner Bros. were said to be in talks with partners, including Apple, to offer movies in iTunes as early as 17 days after their theatrical debut for about $50, or four to six weeks from release for $30.