WSJ: Apple Aiming to Use Steve Jobs Theater to Unveil New Products at September 12 Event
Apple will hold a product event on Tuesday, September 12, according to Dow Jones sources cited by The Wall Street Journal.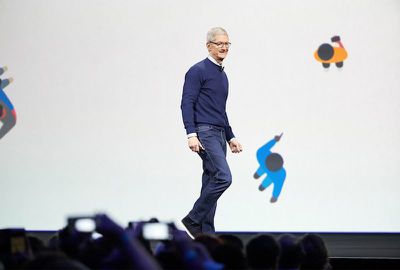 Apple CEO Tim Cook at the Worldwide Developers Conference in June
Apple is aiming to use
Steve Jobs Theater
for the event, but its construction timetable could affect timing or location, the report said.
In the past two years it has used San Francisco's Bill Graham Civic Auditorium, but people close to the company say it is aiming to use the 1,000-seat Steve Jobs Theater on its new headquarters campus. That headquarters, however, isn't yet finished, and its construction timetable could affect the timing or location of the event, those people said.
At the event, Apple is widely expected to unveil the so-called iPhone 8 with an OLED display, wireless charging, and facial recognition, alongside updated versions of the iPhone 7 and iPhone 7 Plus.
Apple Watch Series 3 models and a new Apple TV with 4K video streaming capabilities and HDR support are also expected to be unveiled, along with release dates for iOS 11, macOS High Sierra, watchOS 4, and tvOS 11.
Apple has held a product event in September for five consecutive years, dating back to the introduction of the iPhone 5 in 2012. September 12 was already rumored as a possible date for this year's event last week.
There are typically 10 or 11 days between a new iPhone being announced and launching, so this year's iPhone lineup could be available on Friday, September 22 based on that trend. The lone exception in the past five years was 2015, when there was a 16-day gap between the announcement date and availability.
iPhone pre-orders would likely begin on Friday, September 15 at 12:00 a.m. Pacific Time (3:00 a.m. Eastern Time).