Apple CEO Tim Cook in Austin on Friday to Share Announcement Ahead of September Event [Updated]
Apple CEO Tim Cook is on work-related travel this week, and his trip appears to include a stop in Austin, Texas on Friday, based on both flight information and comments shared by the city's mayor Steve Adler.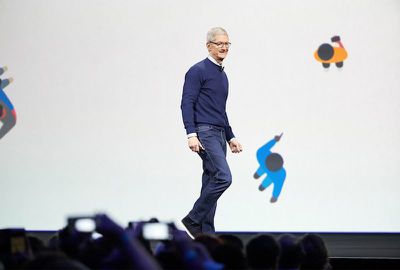 Tim Cook at Apple's Worldwide Developers Conference in June
There are plenty of reasons why Cook could be in Austin, which has become a major tech hub in the United States. He could be planning to
visit Apple's large seven-building campus there
, or the
Flextronics factory that assembles the Mac Pro
, as he did in 2014. There is also Austin's annual
Pride Parade
on Saturday.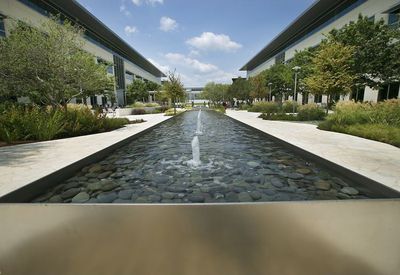 Apple's campus in Austin, Texas via The Austin American-Statesman
Meanwhile, MacRumors received an anonymous tip earlier this week from a reader who claims Cook plans to announce the date of Apple's rumored September event at an undisclosed location in downtown Austin on Friday.
No sources have confirmed this information, however, so treat this rumor with a proverbial grain of salt for now. Apple typically announces its September events in late August by sending invites to members of the media via email, and Cook simultaneously announcing the event would certainly be out of the ordinary.
The tipster informed us that Apple may have selected Austin due to its growing presence of AR/VR startups, so it's possible Cook's announcement could be related to ARKit. Cook has repeatedly expressed his profound interest in augmented reality. Or, it's quite possible he might not announce anything at all.
Earlier today, Cook visited Cincinnati Test Systems in Harrison, Ohio, a small city in the Cincinnati-Northern Kentucky metropolitan area. CTS is a leading manufacturer of leak testing equipment that helped ensure the iPhone 7 and Apple Watch Series 2 are as water resistant as advertised.
Cook then met with Iowa governor Kim Reynolds in Waukee, Iowa, part of the Des Moines area, shortly after Apple announced plans to build a 400,000-square-foot data center in the city at a cost of $1.3 billion. While in the area, Cook also visited Waukee High School and an Apple retail store in West Des Moines.
Apple has hosted special events in September for five consecutive years, dating back to the iPhone 5 introduction in 2012. This year's event is rumored for September 12, but September 6 would also be a suitable date.
Update: At a town hall meeting, Austin mayor Steve Adler said Cook will be announcing a training program of some kind that will be launched across the United States. Cook likely has other plans on his agenda throughout the day. Skip to the 48:15 mark in this video for Adler's comments.
Update: Apple today announced that its "App Development with Swift" curriculum will be adopted by more than 30 community college systems across the United States, including the Austin Community College District. It's possible Cook has other announcements to share later today.
(Thanks, Scott H. and Joe D.!)