Apple Denied Motion to Dismiss Lawsuit Related to Disabling FaceTime on iOS 6 and Earlier
United States district judge Lucy Koh has denied Apple's motion to dismiss a lawsuit related to disabling FaceTime on iOS 6 and earlier software versions three years ago, allowing the case to proceed as a class action lawsuit. MacRumors obtained court documents of the opinion filed electronically.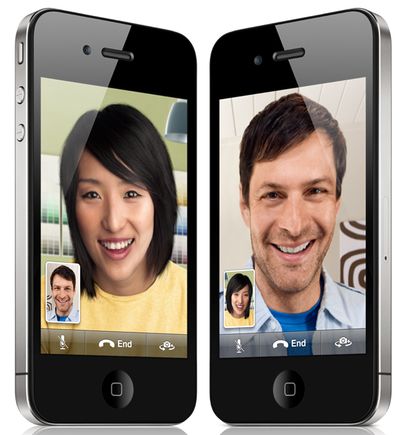 The lawsuit was filed in February by California resident and iPhone 4 owner Christina Grace, who claims Apple intentionally broke FaceTime on iOS 6 and earlier by disabling a digital certificate that caused the service to cease functioning. California resident Ken Patter was later named as a second plaintiff.
FaceTime abruptly stopped functioning for all iOS 6 users in April 2014. At the time, a spokesperson for Apple said devices may have encountered a "bug" resulting from a device certificate that expired on that date, and the company advised affected users to update to iOS 7 to fix the issue.
The lawsuit, however, alleges that Apple intentionally broke FaceTime, prioritizing its financial interests over its customers.
Apple used two connection methods when launching FaceTime in 2010: a peer-to-peer method that created a direct connection between two iPhones, allegedly used between 90 and 95 percent of the time, and a relay method that used data servers from content delivery network company Akamai Technologies.
Apple's peer-to-peer FaceTime technology was found to infringe on VirnetX's patents in 2012, however, so the company began to shift toward the relay method, which used Akamai's servers. Within a year, Apple was paying $50 million in fees to Akamai, according to testimony from the VirnetX trial.
Apple eventually solved the problem by creating new peer-to-peer technology that would debut in iOS 7 in September 2013. But not all users upgraded and, seven months later, the lawsuit alleges that Apple intentionally broke FaceTime on iOS 6 and earlier to stop paying millions of dollars per month to Akamai.
Testimony from Apple's 2016 retrial with VirnetX indicated that, between April 2013 and September 2013 alone, Apple paid approximately $50 million as a result of FaceTime functioning in relay mode only on iOS 6 and earlier.
Updating to iOS 7 could be seen as the simple solution in this situation. But the plaintiffs owned an iPhone 4 and iPhone 4s, and cited internet articles that claim updating to iOS 7 significantly impairs the performance and functionality of those smartphones. Their complaint also cited Bluetooth and Wi-Fi issues.
In its now-denied motion to dismiss, one of Apple's arguments was that the plaintiffs have no right to uninterrupted, continuous, or error-free FaceTime service under the terms of its iOS Software License Agreement. Apple also said the plaintiffs didn't experience the iOS 7 issues mentioned on their own iPhones.
The class action lawsuit would apply to all iPhone 4 or iPhone 4s owners in the United States who, on April 16, 2014, had iOS 6 or an earlier version of the operating system installed on that device. The plaintiffs claim Apple's actions violate California's Unfair Competition Law and are seeking a jury trial.