FaceTime Not Working for Many iOS 6 Users
Apple's FaceTime appears to be malfunctioning for iPhone and iPad users with devices running iOS 6, according to multiple tips received by MacRumors as well as a MacRumors forum post and a thread on the Apple Support Communities.
It appears that users who are running iOS 6 are unable to place or receive FaceTime calls, with reports of problems dating back to yesterday. Devices running iOS 7 appear to be functioning as normal, and Apple's System Status page is not reporting any outages.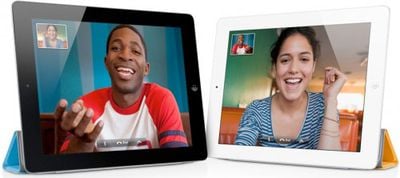 One user mentioned being able to FaceTime with a device running iOS 6.1.6, while a device with iOS 6.0.1 was not able to access the service. Another has reported that Mac users running OS X 10.8 Mountain Lion may also be experiencing problems with FaceTime.
Users who have had issues have contacted Apple Support and several Apple representatives have recommended an update to iOS 7 to fix the problem. It is likely the iOS 6 FaceTime outage is only temporary, however, and will presumably not necessitate an update to iOS 7.
Update 4/18 3:20 PM PT: Apple has updated and reordered its FaceTime troubleshooting page to give more prominence to a suggestion that all users update their devices to the latest version of iOS. While Apple has always recommended that FaceTime users install the latest operating system, the updated support page lists upgrading as the first troubleshooting step.