British chip maker Imagination Technologies, which lost 70 percent of its value following a dispute with Apple, has put itself up for sale, it was reported on Thursday (via Reuters).
Apple informed Imagination in April that it plans to stop using the company's PowerVR graphics technology over the next two years as it begins using its own in-house chips for products like the iPhone and iPad. The news came as a blow to the firm whose contract with Apple accounts for half its revenue.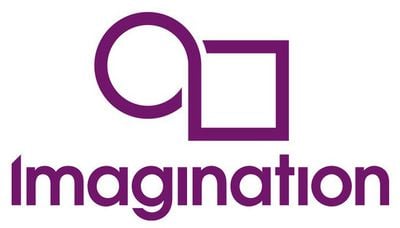 "Imagination Technologies announces that over the last few weeks it has received interest from a number of parties for a potential acquisition of the whole group," it said.

"The board of Imagination has therefore decided to initiate a formal sale process for the group and is engaged in preliminary discussions with potential bidders."
When Apple announced it was ending its supply deal with Imagination the British firm's shares plunged 70 percent. Imagination said at the time that it doubted Apple could go it alone without violating patents, intellectual property, and confidential information.
In May the group said it had started a "dispute resolution procedure" with the American tech giant. The company said it was also selling MIPS and Ensigma – two of its three major businesses – in an attempt to shore up cash, allowing for a renewed focus on its PowerVR graphics technology. Imagination said on Thursday that it had received proposals for both businesses.
Apple has been a licensee and stakeholder in the company since at least 2008, and became a key investor in mid-2009 after raising its stake in the firm to 10 percent. Apple was reportedly in "advanced talks" to acquire Imagination Tech late last year after the British chip maker announced job cuts.
Despite confirming the talks, Apple later decided not to make a buyout offer, and instead recruited several Imagination employees as part of its efforts to build an in-house graphics team.