Imagination Tech Shares Plunge as Apple Ends Deal With British Firm
Shares in Imagination Technologies plunged by nearly 70 percent on Monday, after Apple informed the British firm that it plans to stop using its graphics technology in Apple consumer devices in up to two years' time.
Imagination said Apple had made the decision because the tech giant was developing its own independent graphics processing chips, which would reduce its reliance on the company.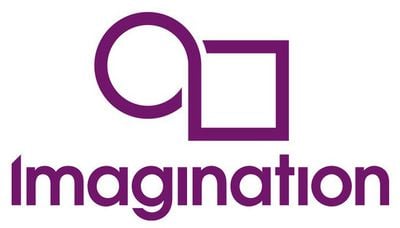 The news delivers a major blow to Imagination Technologies, which traditionally provides the PowerVR graphics architecture found in Apple's full range of iOS devices and receives a small royalty on every sale, which amounts to up to half of the British firm's revenue.
In a press release posted on the company's website, Imagination said it doubted that Apple could go it alone without violating Imagination' patents, intellectual property and confidential information.

Apple has used Imagination's technology and intellectual property for many years. It has formed the basis of Graphics Processor Units ("GPUs") in Apple's phones, tablets, iPods, TVs and watches. Apple has asserted that it has been working on a separate, independent graphics design in order to control its products and will be reducing its future reliance on Imagination's technology.

Apple has not presented any evidence to substantiate its assertion that it will no longer require Imagination's technology, without violating Imagination's patents, intellectual property and confidential information. This evidence has been requested by Imagination but Apple has declined to provide it.
The firm said that Apple's notification had triggered talks on alternative commercial arrangements for the current license and royalty agreement.
Apple has been a licensee and stakeholder in the company since at least 2008, and became a key investor in mid-2009 after raising its stake in the firm to 10 percent. Apple paid Imagination license fees and royalties totaling 60.7 million pounds for the year to end-April 2016 and is expected to pay about 65 million pounds for this year, Imagination said.
Late last year it was reported Apple was in "advanced talks" to acquire Imagination Tech after the British chip maker announced job cuts. Despite confirming the talks, Apple subsequently decided not to make a buyout offer, but several Imagination employees were recruited by Apple as part of its efforts to build an in-house graphics team.