Long-time Apple chip supplier Imagination Technologies has started a "dispute resolution procedure" with Apple after failing to resolve a disagreement over licensing between the two companies (via Reuters).
Last month, Apple informed the British chipmaker that it plans to cease using its graphics technology in consumer devices over the next two years as it transitions to using its own in-house chips for products including iPhones and iPads.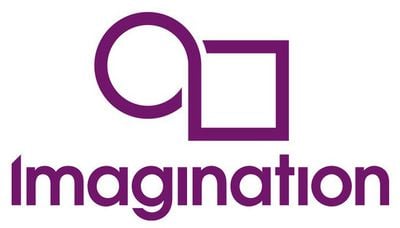 The news came as a major blow to Imagination, which receives a small royalty on every device sold, amounting to up to half of its revenue. The company's shares fell by 70 percent on the day and have barely recovered.
Imagination stated in April that it doubted Apple could go it alone without violating Imagination' patents, intellectual property and confidential information. On Thursday it said it had been unable to make satisfactory progress with Apple on an alternative commercial arrangements for the current license and royalty agreement.

"Imagination has been unable to make satisfactory progress with Apple to date regarding alternative commercial arrangements for the current licence and royalty agreement," it said.

"Imagination has therefore commenced the dispute resolution procedure under the licence agreement with a view to reaching an agreement through a more structured process. Imagination has reserved all its rights in respect of Apple's unauthorised use of Imagination's confidential information and Imagination's intellectual property rights."
Analysts have predicted that Imagination will become loss-making by 2019 without any Apple royalties to fall back on, and that the firm will have to work out a cost-cutting strategy if it is to survive.
The company has revealed it is selling MIPS and Ensigma – two of its three major businesses – in an attempt to shore up cash, allowing for a renewed focus on its PowerVR graphics technology.
"While the Group has continued to invest in its MIPS and Ensigma businesses, it has now decided to actively market these businesses for sale, concentrate its resources on PowerVR and strengthen Imagination's balance sheet," it said.