5.8-Inch iPhone Affirmed to Have Mostly Flat Display With Slightly Curved Edges
Apple's widely rumored 5.8-inch iPhone with an edge-to-edge OLED display will be flat across the front of the smartphone, and slightly curved along the left and right edges to conform with the layer of 2.5D glass that covers the display, according to multiple people familiar with the matter.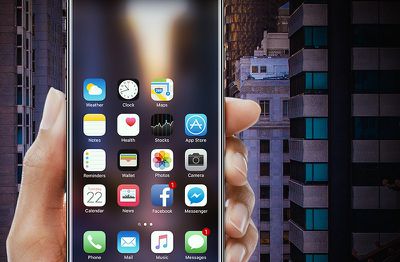 Yesterday, a report claimed the high-end iPhone will have a curved display, but with
gentler curves than Samsung's Galaxy S7 edge
.
MacRumors
has confirmed the report refers to a display that is slightly curved at the edges below 2.5D cover glass, meaning the display itself cannot be dramatically curved.
This means the report essentially mirrors comments from IHS Markit, which last week told us that Apple will likely "adopt a flat implementation of OLED design on their special iPhone model, which is analogous to the current 2.5D glass design," but "mostly flat" is perhaps a better descriptor.
Yesterday's report said the slightly curved edges will make the iPhone sleeker, but it claimed the new design will not offer significant new functions. But a slightly expanded Multi-Touch area could result in improved gesture recognition along the edges, such as pulling up Control Center in landscape mode.
KGI Securities analyst Ming-Chi Kuo and Chinese research firm TrendForce have also said they expect Apple's special edition iPhone to have 2.5D cover glass, which refers to the slightly curved glass that sits above the actual display. Apple has used 2.5D cover glass since the iPhone 6 lineup in 2014.
Kuo said Apple is unlikely to adopt a fully curved display with 3D glass this year in light of mass production challenges and inadequate drop test performance. Some reports have surprisingly claimed the "iPhone 8" is not even finalized yet due to these yield rate considerations, suggesting stock could be limited at launch.


Apple has been testing multiple iPhone prototypes this year as usual, including one with a more dramatically curved display, but at this point it has elected to use a mostly flat display with only slightly curved edges, based on a flexible substrate, according to sources within Apple's supply chain.
The benefit of the edge-to-edge design is that it will essentially allow for an iPhone 7 Plus sized display to fit on a device that is iPhone 7 sized, which is beneficial for all sorts of reasons, such as one-handed usage and pocketability. OLED displays have many benefits over LCDs, which current iPhones use, too.
The 5.8-inch display is expected to have a primary area of around 5.2 inches, while Kuo expects some of the remaining space to house virtual buttons.