Apple Has at Least Five Different Groups Working on Wireless Charging Ahead of iPhone 8
Apple is widely expected to launch its first iPhone with wireless charging capabilities later this year, but rumors remain conflicting about whether the feature will be based on inductive technology, which would require a charging pad or puck, or a truly wireless long-range charging solution.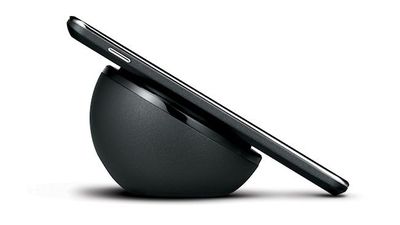 Apple recently joined the Wireless Power Consortium, a group of over 200 companies backing the Qi wireless charging standard, perhaps signaling that it is leaning towards an inductive solution. After all, the Apple Watch uses Qi, albeit a tweaked version that only works with Apple's own charger.
Qi, pronounced "chee," is capable of scaling from less than 1 watt to more than 2,000 watts of power, making the standard more than adequate enough for charging any smartphone. Its backing members include Samsung, LG, HTC, Qualcomm, Dell, Canon, Sony, Huawei, Apple supplier Luxshare, and others.
Apple is known to test many different technologies behind closed doors, some of which never see the light of day. Reuters today, citing "a person with knowledge of the matter," said there are still "at least five different groups" working on wireless charging technology within the company ahead of new iPhones.
Just three months ago, Apple was said to have more than 10 different iPhone prototypes under development, so it could be experimenting with different charging solutions for future devices; however, with iPhone 8 production expected to begin relatively soon, Apple has likely already finalized the hardware.
Apple will reportedly begin production of its upcoming iPhones as early as next quarter, so the first part leaks will likely begin to surface over the next few months, which should give us a better idea of what to expect.
Apple is rumored to launch a 5.8-inch iPhone with an edge-to-edge OLED display, alongside updated 4.7-inch and 5.5-inch models, in September. KGI Securities analyst Ming-Chi Kuo said all three iPhones will feature wireless charging, while some reports have said only the OLED model will be capable.