iPhone 8 Said to Have 3GB of RAM and 64GB/256GB Storage Options
The widely rumored 5.8-inch iPhone with an edge-to-edge OLED display will match the iPhone 7 Plus with 3GB of RAM and come in two storage options, 64GB and 256GB, according to Chinese research firm TrendForce.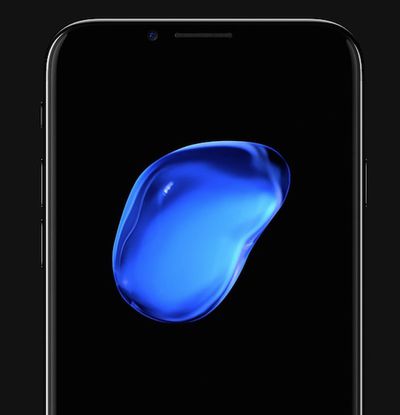 The report, which outlines several already-rumored features, added that the so-called "iPhone 8" will not have a fully curved display due to production and drop test issues with 3D glass. Instead, the high-end device will adopt the same slightly curved 2.5D cover glass used since the iPhone 6 and iPhone 6 Plus in 2014.
TrendForce said Apple will remove the Home button on the iPhone, as widely rumored, and integrate the related functions into the display. If that fact is accurate, it suggests rumored 3D facial recognition capabilities could supplement rather than fully replace Touch ID, which could be embedded into the display.
TrendForce itself expects the "iPhone 8" to incorporate 3D sensing technology that can be used for facial recognition and augmented reality features.
The research note said the 5.8-inch iPhone will be accompanied by updated 4.7-inch and 5.5-inch models with LCD displays. The 5.5-inch model will allegedly have the same 3GB of RAM as the iPhone 7 Plus, while the 4.7-inch model is said to have 2GB of RAM. Both models are expected to include up to 256GB of storage.
Rumors are generally shaping up to suggest the 5.8-inch iPhone with an OLED display will be a significant upgrade, but the model could cost upwards of $1,000 in the United States. Meanwhile, the new 4.7-inch and 5.5-inch models are expected to be iterative but less expensive upgrades to the iPhone 7 and iPhone 7 Plus.
Last year, TrendForce accurately predicted the iPhone 7 and iPhone 7 Plus would be available in 32GB, 128GB, and 256GB storage capacities.