Apple is to set to begin ramping up assembly of the iPhone SE at its Bangalore manufacturing plant in India in the coming months, sources said on Friday (via Reuters).
Last month, Apple agreed a deal with the Indian government to commence manufacturing operations in the Karnataka-based facility, with Taiwanese manufacturing partner Wistron reportedly winning the contract to set up the plant and focus on assembling Apple's phones.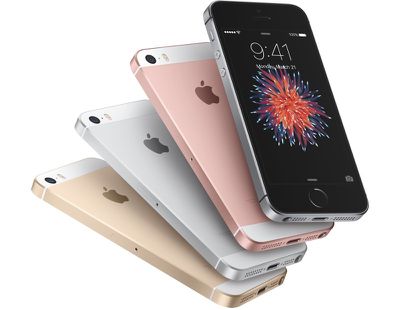 That groundwork now appears to have paid off, with Wistron almost ready to begin assembling the lower-priced iPhone SE model and kick-start Apple's local production in India, home to the world's fastest growing major mobile market.
Recently, Apple has been in talks with the Indian federal government in relation to possible tax concessions if it agreed to manufacture its phones locally. However, industry sources with knowledge of the matter say the initial manufacturing of the iPhone SE is not contingent on any such concessions.
The Economic Times reported on Friday that Apple planned to initially assemble 300,000 to 400,000 iPhone SE handsets in India, but an industry source told Reuters the numbers would be substantially lower to begin with. The source also said it's too early to say what other iPhone models would be assembled at the Bengalore plant.
The move comes as Apple looks to offset slowing growth in China by boosting its share of the Indian mobile market, which is currently dominated by handsets far cheaper than iPhones. Samsung, Xiaomi, Vivo, and other players command the market there, where most phones are sold priced below 15,000 rupees ($225). The iPhone SE goes for $424 on Amazon.com's India site, by comparison.