During Tim Cook's visit to France over the weekend, he met with French newspaper Le Figaro for an interview (via MacGeneration [Google Translate]) covering topics ranging from augmented reality to Apple's future retail plans in France.
Much of what Cook said has been mentioned before in past interviews, conference calls, and other public appearances, but he did have some France-specific details to share. He reportedly confirmed rumors that have suggested Apple wants to open an Apple Store on Champs-Élysées, the most famous avenue in Paris.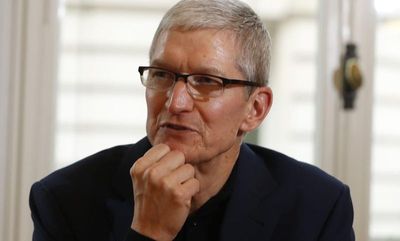 In regard to a rumor that Apple secured a Champs-Élysées lease in early 2016, Cook said Apple is deciding what to do with the space. That particular rumor said an Apple Store could open on the avenue in 2018 or 2019, but no additional information has been available. Cook also had high praise for France in general, calling it a "special place" for Apple.
France has always had a special place for Apple. This is the best place to discover and chat with all musicians, graphic designers, designers or photographers who use our products. There is such creative energy.
On the topic of taxes and an ongoing dispute with the European Commission, Cook reiterated that Apple pays more taxes than any company in the world and is not involved in tax evasion. "In our view, the law is clear," he said. "We have to pay taxes where we create value."
Cook also spoke about iPhone production, a topic that's arisen as Apple faces pressure from U.S. President Donald Trump to manufacture its goods in the United States. According to Cook, "the whole world" is represented in Apple's supply chain and discussions often don't take that into account, instead focusing on where products are assembled. "We have 4,600 suppliers in Europe and have spent $11 billion on the continent," he said.
In the final portion of the interview, Cook reiterated some comments he has made about Augmented Reality, once again pointing out Apple's interest in the topic. He also spoke on artificial intelligence, saying AI has become indispensable and "makes the iPhone even better."
Cook's full comments are available on Le Figaro's website, but there is a paywall in place.
On his trip to France, Cook has also visited the Apple Store in Marseille, met with Shot on iPhone photographer Jean Claude Luong, had dinner with VizEat co-founders Camilla Rumani and Jean-Michel Petit, and met with Paris-based fashion designer Julien Fournié, who designed his latest collection with the iPad Pro.
Later this week, Cook will continue his European tour as he travels to Scotland to accept an honorary degree from the University of Glasgow.