Apple and Nevada energy company NV Energy today announced a new agreement that will see the two partnering to build 200 megawatts of additional solar energy in Nevada by 2019, which will support Apple's data center in Reno, Nevada.
NV Energy will soon enter into a power purchase agreement for the solar power plant, and in the future, Apple will dedicate up to five megawatts of power to NV's upcoming subscription solar program.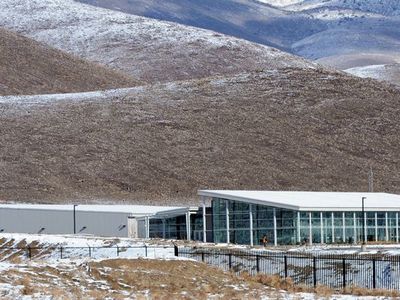 "Investing in innovative clean energy sources is vital to Apple's commitment to reaching, and maintaining, 100 percent renewable energy across all our operations," said Apple's vice president for environment, policy and social initiatives Lisa Jackson. "Our partnership with NV Energy helps assure our customers their iMessages, FaceTime video chats and Siri inquiries are powered by clean energy, and supports efforts to offer the choice of green energy to Nevada residents and businesses."
Apple has expanded its Reno data center multiple times over the course of the last few years, and is working on a second data center at the same location. Apple's data centers, including the Reno center, are powered by renewable energy, much of which is derived from solar panel farms located nearby the centers.
Apple started building a Reno solar farm back in 2013, and will now expand on it.