Apple to Forge 'iPhone 8' Chassis Frame From Stainless Steel Instead of Aluminum
Apple is expected to adopt a forged stainless steel crafting process for its glass-encased "iPhone 8", rather than use traditional aluminum CNC machining.
Taiwanese sources from the upstream supply chain apparently confirmed the transition on Tuesday, according to DigiTimes, with component orders expected to be shared between Foxconn and U.S.-based Jabil.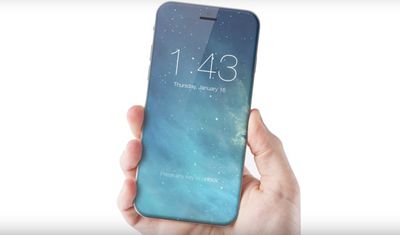 The next-generation iPhone is expected to abandon its conventional aluminum back cover design and will adopt a new design using two reinforced glass panes and a metal frame in the middle. The metal bezel will be made of stainless steel using a forging process to enhance its sturdiness and reduce costs and manufacturing time.
The stainless steel process was last used by Apple in the iPhone 4s handset, which encased a "glass sandwich" chassis in two CNC-machined steel bands. However, every succeeding iPhone iteration has used aluminum because the alloy offers heightened structural rigidity while remaining relatively lightweight.
Supply chain sources said the cost of the forging process is between 30 percent and 50 percent cheaper than the current unibody CNC machine process, while quality control is also more stable. Despite the switch, Apple is expected to continue outsourcing orders for internal structural parts to Catcher Technology and Casetek, because the stainless steel bezel will require further refinement using traditional CNC machining.
Today's report supports recent rumors indicating at least one model of iPhone this year will have a redesigned all-glass body with a steel frame housing an edge-to-edge, curved OLED display. Jony Ive has wanted to introduce an iPhone that looks like a single sheet of glass for several years, and glass is also necessary if Apple wants to introduce wireless charging. If an edge-to-edge display does feature, the home button and Touch ID fingerprint sensor would be embedded in the display.
Apple is said to be planning to position the OLED iPhone 8 as a "Premium" model that will perhaps be sold alongside standard flat display 4.7, 5, and 5.5-inch iPhone models, but details relating to size, configurations, and materials used remain sketchy.