Sharp is gearing up to help create OLED displays for the iPhone inside of Foxconn's "iPhone City" plant in Zhengzhou, China, according to a new report by Nikkei (via DigiTimes). Foxconn acquired Sharp in 2016, and soon after reports emerged that Foxconn would use its newly acquired investment in Sharp to become a major OLED supplier for Apple.
Today's report points toward the OLED displays being manufactured for iPhone models further down the line than the upcoming 2017 model. Production on the Sharp line in the Foxconn plant is believed to begin "sometime in 2019," with around $864 million being spent on OLED production specifically for upcoming iPhones.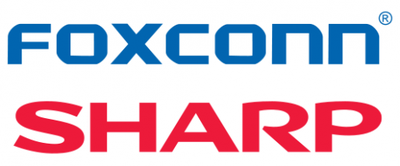 Sharp plans to invest JPY100 billion (US$864 million) to set up an OLED production line at Foxconn Electronics' factory in Zhengzhou City, northern China, with production to begin in 2019, according to Japan-based Nikkei.

As Foxconn produces iPhones at the factory, the OLED capacity is believed to be specifically for supplying OLED panels for upcoming iPhone models.
According to recent rumors, Apple will launch at least one iPhone model with an OLED screen in 2017. From there, the actual design of the OLED screen has been conflicting, including reports that the screen will wrap around the edges of the device, or potentially a more traditional screen that still eliminates the bezels but includes a stainless steel frame.
Because OLED displays are more difficult to produce in mass quantities, in comparison to LCD displays, Apple's suppliers will be unable to meet the company's production capacity for the 2017 iPhone. The strain on production is believed to be the major reason why Apple is considering an OLED display for only one 2017 iPhone model, likely to be the higher-cost version.