Apple's OLED Suppliers Won't Be Able to Meet Demand for 2017 iPhone
Apple's four main OLED suppliers won't be able to meet the production capacity necessary to match demand for the 2017 iPhone, according to a new report from Bloomberg. Supply constraints are expected to last until 2018.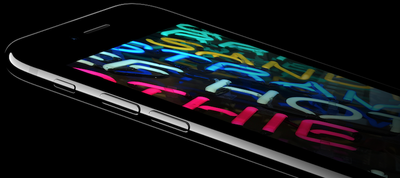 OLED screens are more difficult to produce in mass quantities than LCD screens, which means Apple is "at the mercy" of suppliers who are willing to produce them in the necessary quantities. Bloomberg notes that the supply constraints may force Apple to either restrict OLED use to one version of the next iPhone or push adoption of the technology back.
While Apple and Samsung have an exclusive OLED deal for 2017, it doesn't guarantee that the company will be able to meet Apple's demand. For example, Samsung's OLED supplies have already been constrained due to its own smartphones, like the Galaxy S7 and S7 Edge.
Apple's OLED screen order is for displays larger than 5 inches, according to Bloomberg. The Cupertino company has ordered an initial round of 100 million units over the next year, but Samsung will only be able to provide a portion of that for the Holiday 2017 quarter. Apple may face troubles if Samsung can't meet its demand.

If Samsung sees supply constraints in its ramp up of OLED panels for the fall 2017 iPhone launch, Apple may not have another major provider to fall back on. That's why Apple usually has multiple suppliers for key components. For example, it has sourced LCD panels from all of the major Asia-based display makers. For next year, at least, it appears that OLED supply chain may be a single-company affair.
On Tuesday, KGI Securities analyst Ming-Chi Kuo said that he believes Apple will launch an all-new OLED iPhone alongside 4.7-inch and 5.5-inch LCD iPhones. While all three iPhones are likely to sport a new design with a glass back, the new OLED iPhone will have a curved edge-to-edge display. Kuo previously said the OLED iPhone would sport a 5.8-inch display with a bezel-free design.