Apple's primary manufacturer Foxconn has reached an agreement to purchase troubled Japanese electronics maker Sharp for a revised 389 billion Japanese yen, or roughly $3.5 billion, according to The Wall Street Journal.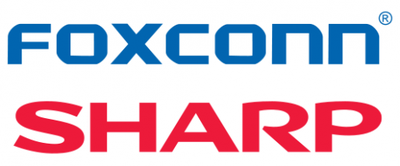 The two companies had originally settled on an estimated $6.2 billion takeover last month, but Foxconn put the deal on hold after discovering that Sharp had hundreds of billion of yen in "previously undisclosed liabilities."
The deal, which is expected to be finalized on Saturday, should strengthen Foxconn's position as both an electronics maker and assembler. Sharp has been one of Apple's main LCD display suppliers for iPhones and iPads in recent years.
Foxconn has long been interested in producing displays, which are typically one of the most expensive components in iOS devices. The supplier entered into a strategic partnership with Sharp in 2012, but the deal was ultimately unsuccessful.
Apple could soon be shifting away from LCD displays, however, as recent rumors claim it plans to release at least one OLED-based iPhone as early as 2017, with display panels sourced from some combination of Japan Display, LG, and/or Samsung.