Report Claims Apple Considering Apple Music Price Drop
Apple is seriously considering a price drop for Apple Music, according to two sources that spoke to Digital Music News. The sources are not within Apple, but have worked close with the service since it launched. The price drop would see Apple Music go from $9.99 to $7.99, while family plans would drop from $14.99 to $12.99.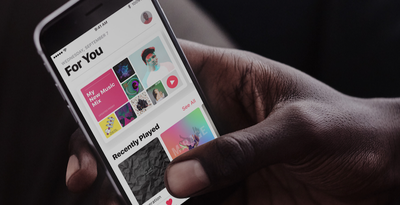 The new prices would begin rolling out by Christmas, and Digital Music News claims the rollout could start with a "holiday promotional discount." While regular and family plans would see a price drop, student rates, which are $4.99 a month, would remain the same price.
The new prices would help Apple Music match Amazon's new Music Unlimited service, which is $7.99 per month for Prime subscribers. However, Amazon's streaming service also offers a $3.99 per month plan for customers that own an Amazon Echo device.
In May, Digital Music News reported that Apple planned on ending iTunes Music downloads within two years, eliciting a specific "not true" response from Apple. A month later, Digital Music News reported that new sources had come forward claiming that Apple would end music downloads in the future, and that the company would debut a new version of iTunes at WWDC that would make it easy for the company to do so.