Apple's Sunnyvale Car Team Includes a Dozen Magna Engineers
In a piece on car company Magna International, Bloomberg has shared a tidbit about Apple's car development plans, suggesting there are approximately a dozen engineers from Magna working with Apple's car team in Sunnyvale.
Magna employees are said to be helping develop Apple's electric vehicle, reigniting rumors that Apple is working with a third-party to manufacture its vehicle rather than taking on vehicle development costs itself.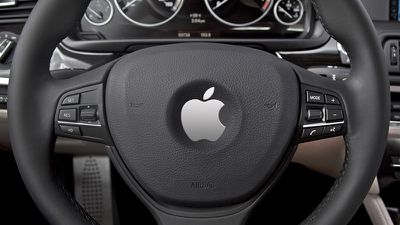 A completely new vehicle can cost several billion dollars, so leaning on the expertise of an industry veteran is a way of minimizing those costs. Apple has been quick to understand that: about a dozen Magna engineers have been working with the iPhone-maker's team in Sunnyvale to develop a vehicle, according to a person familiar with the arrangement.
This isn't the first time we've heard rumors of some kind of partnership between Apple and Magna. In April, a German news site suggested Apple had a secret car lab in Germany and was planning to have subsidiary Magna Steyr manufacture its cars, and Apple executives also visited Magna Steyr in Austria in February of 2015. Apple also reportedly held talks with Daimler and BMW, but no deal was able to be established due to questions over who would lead the project and who would have ownership over data.
Magna executives and Apple both declined to comment on rumors of a partnership, but in a separate interview on plans to build a new car plant, Magna CEO Donald Walker spoke on partnerships like the one the company has established with BMW. Magna will be producing BMW's 5-Series and is said to be "positioning itself for the prospect that technology companies will eventually join its roster of customers."
"You could easily have enough business outsourced from the existing carmakers to fill up other contract assembly plants, or you could have new entrants that come in and say 'I really want to have something but do I really want to manufacture vehicles?,"' Magna Chief Executive Officer Donald Walker said in an interview at the company's headquarters in Aurora, Ontario.
While Apple has hundreds of employees working on its car project, the company's plans seem to be in flux. Following Bob Mansfield's takeover of the car initiative earlier this year, Apple is said to have laid off dozens of employees as part of a "reboot" that will see focus shifting towards the development of an autonomous vehicle system. Based on these recent rumors, it is no longer clear if a physical Apple-branded car will actually materialize or if the project will result in something more software oriented.