iPhone 7 Plus Camera 'Ideal for Shooting Outdoor Adventures'
Apple marketing chief Phil Schiller tweeted a link to an Outside article this morning titled "The Year's Best New Adventure Camera? The Apple iPhone 7 Plus", which features 17 images shot with the device in various rugged outdoor environments.
The new series of photos were taken by photo journalist and associate editor of Outside Magazine Jakob Schiller, during an outdoor adventure up rivers, down dusty bike trails, through woods, and into classic New Mexico burrito joints, leaving him particularly impressed by the versatility of the 5.5-inch handset's dual-lens setup.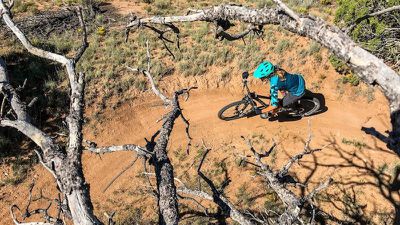 Over four days of in-the-field testing, I've found it to be the best small, lightweight camera you can get for the money, ideal for shooting outdoor adventures when you don't want to lug around pounds of heavy equipment.

I immediately noticed that the 7 does a much better job capturing details in the shadows and highlights than the 6s, and the color is much more accurate and vivid.

The 12-megapixel sensors that come in the iPhone 7 and 7 Plus aren't the best for capturing billboard-size advertisements. But Apple does a nice job marrying the sensor to its proprietary software, which helps maximize the camera's capabilities. The resolution will be plenty high enough for printing off 11-inch x14-inch pictures.


The photographer notes that the new iPhone 7 and 7 Plus can shoot in RAW using third-party apps like Lightroom. RAW files aren't compressed like JPEGs, so users get more detailed files that are easier to tone and crop. Check out the article for more pictures and commentary.


On Monday, Apple CEO Tim Cook followed up some iPhone 7 pictures taken at a Titans-Vikings game shared over the weekend, with a group of photos offering a few examples of low-light photography.
iPhone 7 pre-order customers have been receiving shipment notifications regarding their incoming orders, which should be landing this Friday, September 16.